Corporate Strength—Knowledge Management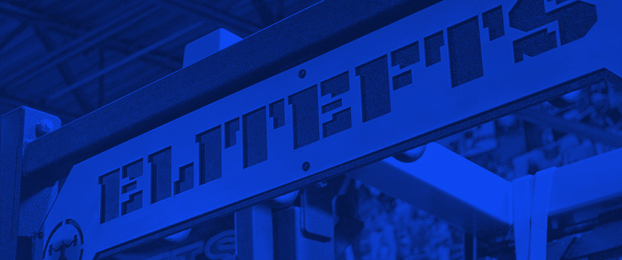 This is the fourth installment of the Corporate Strength article series.
The Situation
That son of a bitch. He left you a voicemail saying he wasn't coming in today…or ever again!
The trainer who you mentored, developed, and guided for the last three years just left the gym. You sent him to countless seminars, you talked him through his personal problems, and you gave him his first start. He ran the gym the way that "you wanted" while you weren't there, and you always felt confident that he could handle it.
He was your best trainer, and this is a huge blow to your business. He knew all the processes, he's read every book, he's set up the programs, and he knew how to teach the lifts, all the way you wanted.
But now he's gone. And so is all the knowledge and experience he has accumulated over the years while under your guidance.
But you know what? The seriousness of the situation is your fault. Not because you were messing around with his girlfriend at the time, but because you did not prepare yourself and your business to accommodate the impact of this type of situation.
Corporations are well aware of the benefit of retaining the knowledge from individuals who leave due to attrition, retirement, or job transition. They take aggressive and proactive steps to address this exact issue. We should benchmark these practices and these corporations in hopes of obtaining many of the same benefits.
What I'm talking about is managing your intellectual property. This is called knowledge management.
Knowledge Management (KM)
"Knowledge management is a concept in which an enterprise gathers, organizes, shares, and analyzes the knowledge of individuals and groups across the organization in ways that directly affect performance." —Robert S. Seiner
Knowledge management orKM involves managing your intellectual property, which without a doubt, is one of your most valuable assets.  This is done by creating a centralized repository of all things specific to the day to day activities of a business, and more specifically for this article, your gym or training facility. Each employee will use this database to pull solutions or answers to any and all questions they encounter during the day. Remember, you will only input the information that is valid and relevant to your business or facility.
Drivers of KM
·        unlimited amount of information (relevancy, reliability, value, utility)
·        reduction in cost
·        shortage of resources
·        increased job complexity
Benefits of a KM System
·        ensures top quartile performance (high performance against the industry leaders or your peers)
·        removes information silos
·        ensures that standard, repeatable processes are created and executed by all employees or trainers
·        ensures that the right information gets to the right people at the right time for the right purpose and with a predictable outcome
·        provides shorter learning curve for new trainers
·        offers "operational agility"
·        provides trending data on most frequently used solutions, which in turn, can focus your trainer learning and development or determine needs for a specific area (location), university, team or sport
·        reduces time to resolution
·        increases customer satisfaction
Information Silos
In a team environment, you typically have people who are subject matter experts (SME) in specific aspects of the business. This means that their individual proficiency with information and procedures is "silo'd" (isolated) with them.
When building your KM database, you must leverage these SME through a collaborative process and reassure them that it will not make them obsolete! On the contrary, it will ensure best practices and higher competencies for all trainers.
Some best practices include:
·        providing consistent and repeatable service across the training facility, independent upon the trainer providing the service
·        ensuring retention of the knowledge if and when a trainer leaves the facility
·        benchmarking industry leaders
·        maintaining LEAN processes
You can start to see the benefits of creating a knowledge management system. It is crucial to your training business to become more efficient and more profitable.
The KM Database
There are four steps for creating a knowledge management database:
1.    Gather the information
2.    Create knowledge from the information
3.    Create the KM database
4.    Maintain the KM database
Step 1: Gather the information.
This is one of the toughest steps in the whole process. You are asking individuals to divulge the very thing that makes them unique. But with reassurance that the new knowledge management system will increase revenue and profits, make the business more successful, and increase competencies, you will get their cooperation. The system must also be integrated into their daily workflow. You can make a knowledge management system, but if it is not used, it is worthless.
Information comes in two different forms—tacit or explicit.
Tacit information:
Level 1, Universal: All employees within a company, knowledge of the overall business a company is in, the products it sells, and the drivers of the industry
Level 2, Global: All employees within a particular function or organization
Level 3,Local: Advanced skills that apply to a particular job type
Specific examples include personal experiences, personal ideas, soft skills, customer interactions, innovative thinking, common sense, and personality.
Explicit information:
Specific examples include manuals, articles, publications, white papers, books, interviews, seminar notes/handouts, and videos.
Once this information has been gathered from the subject matter experts within your business, it must be analyzed, reviewed, and transformed into knowledge.
Step 2: Create knowledge from the information.
Once we have all of this information, we must separate and categorize all things that are essential. We do not want to overload the knowledge database with things that are irrelevant to the business or that add valueless or added steps to a process. If we do this, our likelihood of returning an appropriate search result will be decreased.
Also, when creating this knowledge, we must put it in a format that is easily understandable by diverse personnel of different educational and cultural backgrounds. Some trainers might search for "thoracic mobility" while others search for "scapula dysfunction." So these keywords or triggers must be incorporated directly into the searchable fields of the KM solution.
Step 3: Create the KM database.
We can utilize applications such as Microsoft Access, Excel, or Word or an Oracle database. Use whichever you feel comfortable. The knowledge solution should be comprised of a solution title. For each title, there should be a work instruction, keywords, and all information—tacit or explicit—that is relevant to the solution.
Solutions should also be categorized by:
·        topical coverage (universal, global, local)
·        temporal characteristics (retention period, currency of content)
·        data type (delivery medium such as .pdf, .doc, .wmv, or .jpg)
·        ownership (by function, application, trainer, site, or team)
The KM solution format could look like the following:
[Sport specific/functionality] - [Solution title] – [Reference]
For example:
Football – Agility training and deceleration – Gambetta
Assessments – Joint by joint – Boyle
Facility – Closing procedure – All trainers
Step 4: Maintain the KM database.
Once you have the KM database in place, you must audit and review it periodically to ensure its validity. You do not want solutions pulled up in a search from 1995 if they are no longer the "best practice" or the valid solution.
The review schedule can be monthly, quarterly, or yearly, depending upon the dynamic nature of each solution. Remember, KM is a living system and is updated on a day to day basis as well. If a trainer determines that the solution does not work, he must take action to correct the solution. Best practice tells us that the identification of a Knowledge Administrator or KA is beneficial. The KA is the go-to person who takes these daily requests and updates the knowledge database according to the standard operating procedure.
Why Not Just GOOGLE It?
What if the internet is down?
What if you can't find the solution?
What if the solution you find is not valid?
What if it takes time for you to organize and disseminate the information?
Google can be your best resource or your worst enemy. By identifying the solutions that are specific, valid, and in line with your training philosophy and your trusted peers' publications, you can eliminate the pit falls of a Google search result.
Knowledge Management Challenges
Periodic review
Remember, the validity of the database is dependent upon the review cycle and the consistency of the KA.
Information gathering
Building that culture of collaboration and reassurance will bring out the best in your trainers and make retrieving information from subject matter experts much easier.
Integration into daily workflow
"If you build it, they might not use it." Developing a step-wise process where KM is the first stop for all questions will ensure its success. It all goes back to creating a uniform understanding of KM and its benefits.
Eliminating black market information exchange
Instead of going to the KM database, trainers will go to a colleague for the answer. This is great, but if knowledge is exchanged during these interactions, it also must be captured and input into the database.
Routine auditing and review
The KM database must be reviewed to ensure validity of dynamic knowledge.
Ease of use
Develop a KM database that is comprehensible by all users of different backgrounds (i.e. experience, education, and culture).
Creating knowledge from information
Evaluate/assess information to determine what would be a valuable knowledge asset.
Measuring business impact
Know how KM is helping the business and use metrics trending to drive and determine next step innovations.
Keys to Success
Continuous interactive collaboration
Complete integration into daily workflow
Leadership with people, not technology
Culture built on collaboration
Rewarding knowledge sharing
Build your knowledge management system, improve your processes, build competencies, and become the benchmark.
Loading Comments...