If You Build It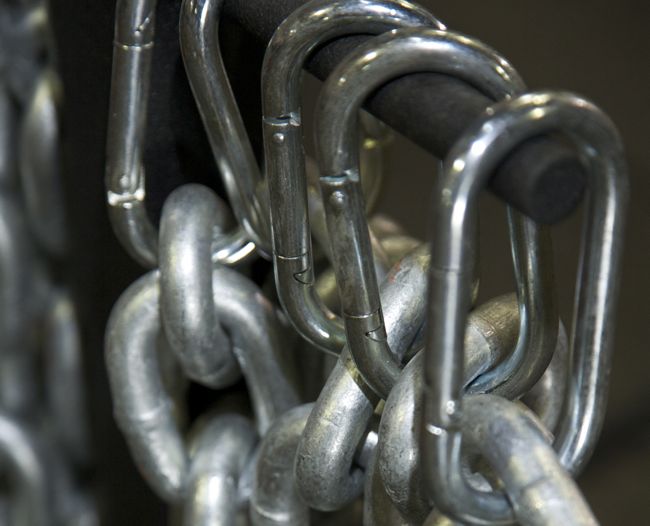 I'm talking about your dream to finally open up your own warehouse gym. Opening up a gym and filling that gym are huge challenges. If you like a good challenge, you'll love the hustle needed to make this happen.
I opened my garage gym (it's in an old service station from the 1950s) on November 30, 2009. Even though I had been preparing for this challenge for a few years, it was one of the scariest days of my life. It wasn't the best time to open a gym either. I opened during the Christmas holidays and when the economy was at its lowest. But I took a chance and didn't want to wait another day.
Daman's Strength Training is located in Monaca, Pennsylvania, which is about 45 minutes north of Pittsburgh and is roughly 800 square feet with about 600 feet of working space. I train high school and college athletes and currently have 40 athletes from various schools around the county. We only accept serious athletes who are willing to make the change physically and mentally. Every athlete has a different level of success and rate of success, but this is what makes training young athletes a challenge.
Filling your gym with athletes is always going to be your top priority and how you market your business. I was creative before I opened my gym and found a way to fill it with athletes before I had even opened my doors. If you would like to know how I did this, email me at damanstrength@gmail.com.
There are tons of ways to market your gym. First and foremost, your gym is and should be all about the athletes who train there. Your main goal is to get athletes in your gym. If all you post is a video about yourself on YouTube, you're doing yourself a disservice. I do various program ads that I place in several schools. These ads get the parents to talk and seek out the parents of those athletes in the ads. Your goal is to get other parents to notice what these athletes are doing and see the success they're having. Parents are competitive, too!
Nothing is more powerful for displaying your success with athletes than posting before and after pictures. When athletes come to you, they have a few goals—to get stronger and pack on some more muscle. Your job as a coach is to educate them on how to eat properly. I do this in a few different ways. Depending on the age of the athlete, we have a Saturday morning diet session when we sit them down as a group and discuss how to eat for gains. I have hand outs that I give to the athletes listing proteins, carbs, and fats. I have one coach who handles the athletes' diets. Ricky C has done an amazing job. He's very knowledgeable and he's only 21 years old. He has helped an athlete gain 40 pounds and others gain 10–15 pounds. He has even helped a few drop 20–30 pounds. He helps change their diet every 2–3 weeks and the results speak for themselves.
If you own a gym and want some insight on how Ricky approaches each athlete, email him at RickyC@pittsburghfitcamp.com. We both guide the athletes throughout their training and constantly coach them with their eating habits. We always stress the pre- and post-workout shake. This teaches the athletes to have some responsibility and shows me that they are serious about their results. Getting the athletes to understand that eating will give them the results is always a challenge, but once they see changes and believe in you as a coach, they will never look back.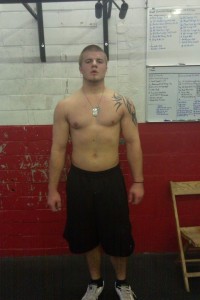 Before: 225 lbs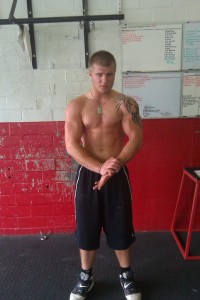 After: 205 lbs
It's also important to get your gym in the public eye. One way to do this is with a fundraiser. On July 16, 2011, we had our second annual Strongman fundraiser for the Epilepsy Foundation of Western/Central Pennsylvania. My cousin is seven years old and suffers from epilepsy. This year we raised over $3000 for "Kenzie's Krew."
Kenzie with this year's Strongman champions.
This year's competition had about 20 athletes competing in the event as well as 25 sponsors. Each year, we get a block party permit to block off the street. We get a DJ and have local vendors sell pizza and ice cream. Many businesses give gift cards that we raffle off to help us reach our goal for "Kenzie's Krew." Putting together a Strongman competition is a lot of hard work, but when you're doing it for a family member, it means so much more. If you've been thinking about doing a charity event, I'm willing to give you some of my experience with putting these together. Once again, email me at damanstrength@gmail.com. If you want to view some awesome footage of the event, visit www.heyrubino.com. You will be able to find the whole competition if you search for DST Strongman Competition.
Opening a garage gym has been a challenge, which I believe is the best part of putting all your eggs in one basket. Do you have what it takes to get knocked down and get right back up and refuse to let the challenge defeat you? If you're willing to invest, make connections, and challenge yourself, you will never look back on your decision to finally open up your own gym!
Loading Comments...