Steve's Strength Tips: Romance Tips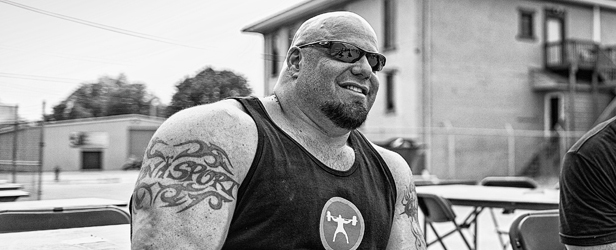 Free Coaching, Stretch Marks, Opening Your Own Gym

In ancient times, learned men would travel to learn from the great philosophers or begin apprenticeships with master craftsmen in order to gain proficiency in their chosen area. Things are far easier now. We share an array of lessons straight from Iron Sport Gym in Glenolden, PA from none other that multi-sport strength athlete Steve Pulcinella.
In his no-bull fashion, Pulcinella cuts straight to the truth and lays it all out for you, as only he can!
Free Coaching: Looking for some coaching? Don't bring it to "Coach" Steve.
Stretch Marks: Need romance advice? Stretch marks turning off your girlfriend? Stevie P. has an easy solution.
Opening Your Own Gym: The glamorous life of a gym owner is not for everyone. SP tells you the pros, cons and basic steps in getting your sweat shack off the ground.
Related Articles:
Iron Sport: Big, Yummy, and Useless
The Iron Sport Strength Method: Injury Protocol
---

Loading Comments...