Success/Business, Training, Video, Workouts & Programs
Train Like a Linebacker, Eat Like a Bodybuilder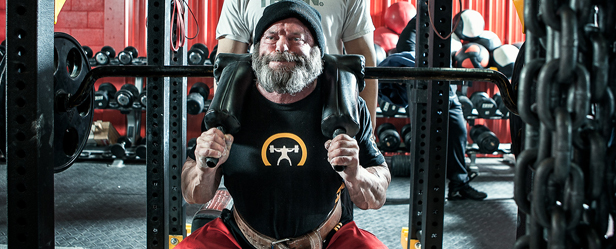 elitefts™ Sunday Edition
Harry Selkow strolled into Columbus, Ohio this April in his usual fashion: shoeless. With callused feet and a handful of chalk ready to Selkow-approve every woman in his path, he presented for elitefts™. He covers everything regarding his trademark training philosophy, "Train like a Linebacker, Eat like a Bodybuilder."
He discusses:
(2:35) Reasons people start training
(4:45) Selkow's background
(8:18) Becoming a linebacker through programming; which program is best?
(12:35) Variables to work with when designing a program
(18:30) Breaking the rule of "fit"
(20:28) Why train like a linebacker?
(22:20) How Harry designs yearly programming at Combat Sports Academy
(34:00) Basic daily session layout
(38:00) How to combine mobility and conditioning
(41:00) Training philosophy guidelines
(43:30) Question and answer session
Loading Comments...