Inside Showtime Strength and Performance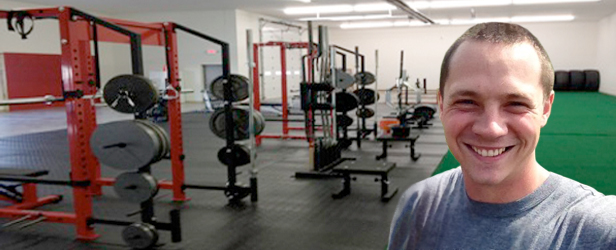 elitefts™ Sunday Edition
The elitefts.com™ V.I.P. Gym series will provide some valuable insight from owners of the top training facilities in the country. These entrepreneurs have made tremendous sacrifices by starting their own businesses, where creating the culture is as important as providing the space and equipment.
Who are the individuals most responsible for helping you open, maintain, and operate your own facility?
I have two mentors. I don't know where I would be without them. Mark Watts of elitefts™ is my first mentor. I interned with him at Denison University for two and a half years, and since I have left, he has continued to be a huge help whenever I have any questions. When I told him about my idea to open my own facility, he gave me ideas and things to think about that I might not have realized otherwise.
Cory Gregory, co-founder of Musclepharm, is my second mentor. In 2009, I interned with Cory at his gym in the mornings before I went to Denison. In 2010 when I was only 20 years old, he gave me ownership of the Natural Ohio Bodybuilding Association and helped me figure out the process of running a business. Cory met with me several times to help me with my plan for organizing everything. Without these two people, I really don't know where I would be today. My brothers and friends were a huge help in moving all the gym equipment and helping me get set up. I operate the gym by myself and reach out for help when I need advice.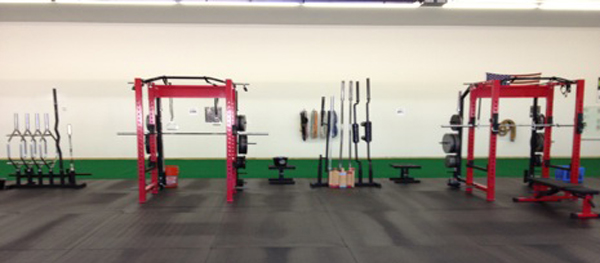 What is the size and basic layout of your facility, and what equipment do you utilize?
I have an 800-square-foot office and then the rest is an open 5,400-square-foot garage. Without question, I use the elitefts™ 3 X 3 racks, deluxe glute ham raise, blast straps, bands, and squat boxes the most. I have a good selection of safety squat bars, buffalo bars, rackable cambered bar, fat bars, and trap bars. The bands and blast straps have to the best things that I've purchased to go with the racks.
When did you open your facility, and what motivated you to do so?
I left my old job in July and started training people immediately with the equipment that I had. We had our grand opening on Labor Day weekend, which was a lot of fun. It gave people a chance to see the new facility. I was motivated to open my own facility because I was at a job where I had a great time, but after running the Natural Ohio Bodybuilding Association for three years, I had become used to being able to make changes and build the culture that I truly wanted. I saw a need for a true strength training facility, which is where my passion is—making athletes stronger to prevent injury and enhance performance.

Where is your facility located, and what is your basic demographic?
My facility is located at 41 Anthony Drive in Newark, Ohio, about thirty minutes east of Columbus. My basic demographic is high school and college athletes. I have a group of adults who come in the morning and then a group that comes in late at night. I have been fortunate enough to train high school athletes from every school in the area and it honestly is something that I feel very privileged to do.
What is your basic training methodology, and what drives your programming for your athletes and clients?
For the majority of our athletes, we do a movement screening. Then we take them through teaching progressions for the movements that will make up the bulk of their training. As they progress, we slowly introduce more Olympic movements into their program. For athletes who I will see for a long period of time, I use Joe Kenn's tier system. My goal is to really hammer the basics and get them prepared to train in their high school or college weight room. If I can get an athlete to be able to properly move when performing lifts like the back/front squat, overhead squat, bench press, overhead press, deadlift, clean, and snatch, he will be greatly ahead of his peers.

Any final thoughts?
If you're in this field, you really do have the greatest job ever. Working with middle school, high school, and college kids is one of the greatest things ever. Seeing them progress through what can be the toughest time of their lives is such a reward. This is the dream that every lifter across the country talks about from the time he first gets into a weight room.
Unfortunately, it isn't that easy. Training is just a small part of the puzzle. When I spoke with Dave Tate at the NSCA Ohio State clinic in May, he said that 80 percent of the work you do is what gets you the 20 percent—what you enjoy doing. Since starting my own facility, I've found this to be very true. Several hours a day are spent cleaning, running errands, organizing the weight room, making calls, and programming. It's all worth it when I see a high school kid blow past a previous PR. My best advice is to find awesome mentors and friends, people who will be there for you when things are good and when things have seemed to fall apart. Lastly, every coach and trainer should live by the John Maxwell quote that Mark Watts told me when I was at Denison: "People don't care how much you know until they know how much you care."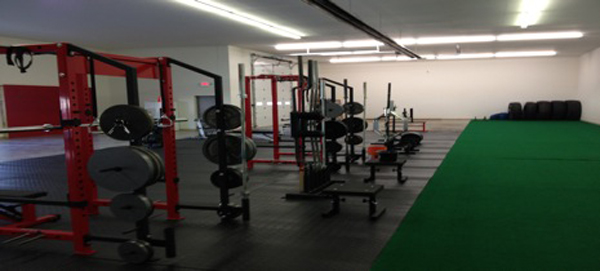 Loading Comments...