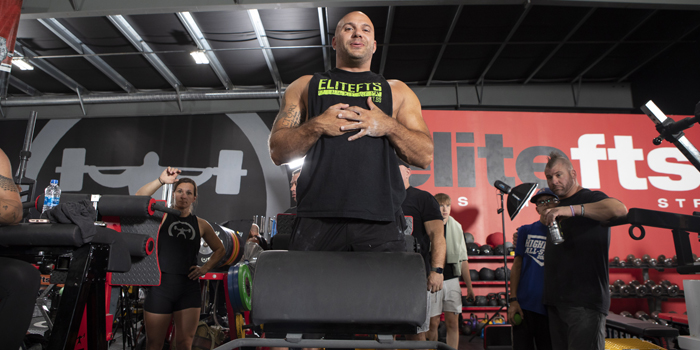 Bryan Doberdruk became affiliated with elitefts by purchasing a used monolift from the gym floor (when the compound occupied space on Maple Street here in London, Ohio). At the time, elitefts was in need of more manpower in the gym in prep for the upcoming XPCs, and Bryan just so happened to be prepping for the XPCs as well. A forty-five-minute drive away, Bryan became a part of the training crew, and long after the XPCs, Bryan continued to be part of the training crew…eventually earning an elitefts athlete badge of honor.
Bryan was a baseball player throughout high school and college. After his baseball career ended, he needed a reason to train. He signed up for a powerlifting meet, and as he puts it, "that was it."
Bryan is the owner and performance coach at Iron Athlete Sports Performance—a private training facility for athletes, lifters, and those serious about their health and fitness.
Follow Bryan's training and coaching!
---