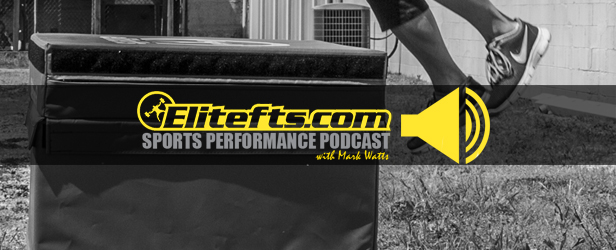 "It doesn't matter how bad your day is. It's not chemo."
Alwyn Cosgrove has overcome obstacles that would break most men. Beating stage-4 cancer twice is enough to give anyone a new perspective on life. When asked about how he has changed from what he has been through, Cosgrove made the heart-felt analogy about the opponents that life puts in front of you.
"Instead of a 250-pound kickboxer, it's a horrible disease." Regardless of what opponent the former fighter has had to face, one thing is certain: Alwyn Cosgrove has used every obstacle to forge himself as one of the most sought-after trainers, clinicians, and authors in the fitness industry.
"Your mind is like a garden. Whatever you plant in there is going to grow."
Cosgrove's has used every resource and connection available to make his clients, his business, and himself better. Add the extensive knowledge and experience to a realistic optimism that Cosgrove shares, and you see why he is as successful as he is. Cosgrove has built himself and his brand with a tenacious work ethic. This work ethic fueled a revelation of sorts.
"Sometimes working hard isn't enough. Maybe you have to work for yourself."
That's exactly what Alwyn did on his way to co-authoring five books, countless articles, and owning one of the top three gyms in the country, according to Men's Health magazine. Regardless of accolades, Cosgrove has discovered something that the majority of trainers and gym owners have yet to figure out: the perceptive bi-product of attitude and it's direct relationship to success, however it is defined.
Topics Covered in This Podcast
How Alwyn got to where he is today
How beating cancer changed Alwyn
Negativity in the fitness industry
How Gluteal Amnesia started, and the connection with elitefts™
Bodyweight training as a progression to weight training
MMA Strength Training
The New Rules of Lifting: Fulfilling A Need
How the body-part split for bodybuilding came to be
Alwyn's thoughts on business and attitudes towards success
The value of a trainer
Do you own a business or a job?
Born in Scotland and initially exposed to fitness training through an intense competitive sport martial arts background, Alwyn Cosgrove began reading and studying any training related material he could get his hands on. This led Alwyn to formal academic studies in Sports Performance at West Lothian College and then progressed on to receiving an honors degree in Sports Science from Chester College, the University of Liverpool.
During his career as a fitness coach, Alwyn began with assisting in martial arts lessons in 1986 and teaching fitness classes in 1989, and has studied under all of the top fitness professionals and coaches in the world and has worked with a wide variety of clientele, from general population clientele to several top level athletes, World Champions, and professionals in a multitude of sports.
A sought after expert for several of the country's leading publications including a regular contributor to Men's Health Magazine, Alwyn has co-authored five books in the "New Rules of Lifting" series and currently spends his time consulting on fitness training, training clients, training his staff at Results Fitness, speaking on the fitness lecture circuit, and coaching fitness trainers worldwide in their businesses. For the past 13 years, with his wife Rachel, Alwyn runs Results Fitness in Santa Clarita, California – which has been twice named One of America's Top Gyms by Men's Health Magazine, a gym which specializes in programs for real-world, busy people and prides itself on "changing the way fitness is done – period!"