INTERVIEW: Chip Ganassi Racing Strength and Conditioning Coach Chris Snyder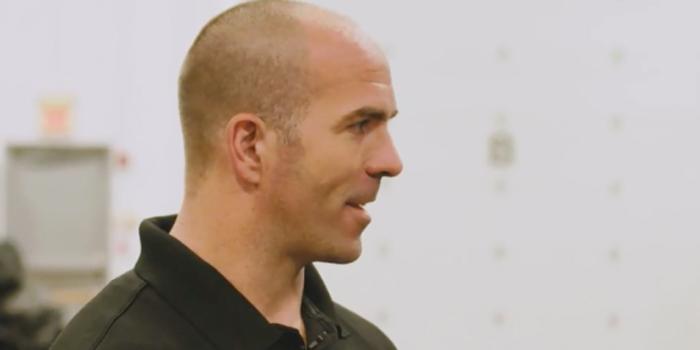 Today I am fortunate enough to talk with Chris Snyder, Pit Stop Coach and Strength and Conditioning Coach for the Chip Ganassi Racing IndyCar teams. Playing Arena football with Chris and getting to know him was a great experience. Catching up with him today, the similarities we share are intriguing. Here's another fascinating interview that'll take you to an unfamiliar side of the strength and conditioning field of IndyCar racing.
1. Can you go into depth on your journey to becoming the Pit Stop Coach and Strength and Conditioning Coach for Chip Ganassi Racing?
I come from a football background playing college football at Penn State from 93-97. After a very unsuccessful camp with the Giants, I went on to play eight seasons of Arena football—It was more like seven and a fourth. Most of it was playing with the Albany/Indiana Firebirds and a few years with John Elway's Colorado Crush. During my time in Indianapolis with the Firebirds, I came across pit crews that were training at the same place we were. I volunteered my time to help with training for a season then went on to work exclusively with Chip Ganassi about 16 years ago. I've been there ever since going from just a contract workout guy to a full-time employee handling pit stop coaching duties as well as the physical training.
---
INTERVIEW: Stewart-Haas Racing Athletic Director Greg Honeychuck
---
Being a trainer for a race team requires more than just knowledge of training—you better know how to turn a wrench. As a trainer, I've done many different jobs: I've filled time in the fabrication shop welding non-race car equipment; I've worked with the truck drivers to help set up before, during, and after races; I've even squeezed myself into a Ford GT to help bleed the brakes. I'm not saying I'm a mechanic in any way, but if work needs to get done, you better get your gym clothes in there and help. There is no lack of exciting things to do in racing, but training is where my passion and profession is. I'm here to see guys perform at the track, resulting in wins and pit stop awards.
2. Has your current role been a smooth or hard transition from your past strength and conditioning positions? 
In some ways, this was a natural fit for me outside of football strength and conditioning. There are huge differences that I made and still make. IndyCar racing is a team-based sport that requires everyone to work well together, meaning that not all communication is written or verbal. It involves a type of communication that is beneath the surface—a lot of unspoken communication between everyone. This communication requires everyone to work together on a much deeper level than most occupations. You have to feel what is going on with every situation. As the team members become more in tune with what is going on, they just do without communicating like a beehive that just works and does efficiently. We found that making people sweat and work hard together helped boost this mentality. There is less disconnect between engineers and mechanics when it comes to accomplishing tasks. They are all required to train together.
Pit stop requires a decent level of hand-eye coordination, strength, mobility, and poise. Race weekends require everyone to work at a moderate level for long periods in usually non-ideal conditions (rain, extreme heat, etc.)
3. What template do you follow with your athletes?
I wouldn't say I follow a template per se. We have limited time to train so I usually pick 8-12 productive strength movements per strength workout. Most of the team-based conditioning is intervals due to time constraints. Then we have some advanced groups that do a second workout each day that is totally voluntary. These extra workouts are the fun stuff: Team truck pushes, tire flips in the parking lot, fast bike rides through Eagle Creek Park in Indianapolis, and extreme rowing till someone wants to call their mom.
4. What are some of the challenges you face with your job?
The primary challenges that I face with race teams are the team members are mechanics first. The only series that has dedicated pit crew members is Nascar, and they are second to none in their physical abilities to perform pit stops. Some very impressive people are out there slinging tires in the Nascar series, including the Chip Ganassi Racing Teams Nascar Teams.
5. Do you have any advice you could give the elitefts.com reader to help advance their strength and conditioning field?
If you are going to do a movement, any movement, you better own it 100 percent. Don't cheat a lift, throw, or a run thinking you did something. If you have to collapse your right ankle to get down in a squat, you better know where that's going to take you, understand the risks, and be working to fix it before that monster bites you.
6. With the current COVID-19 pandemic, where do you see IndyCar going in the foreseeable months and years to come? 
I believe IndyCar will be fine in the next few years. Roger Penske has taken over ownership of the IndyCar series, and I think he will be a great steward. For the time being, the situation remains very difficult. We are doing some races with fans and some without, including the upcoming Indy 500 (Sunday, August 23rd). Some races have been canceled or postponed at the last minute. These decisions are not only difficult for the series but also for every person involved in the series. It is eerie to be at the Indianapolis Motor Speedway without fans everywhere. But, I believe we will put on a great show and competitive race. The fans will have to experience it on TV without the roar of the engines and the smell of fuel.
Thank you a ton Chris for taking time out and sharing this information with us. Look forward to catching up more as the days go on. Be sure to follow @chipganassiracing on Instagram to follow along this racing season.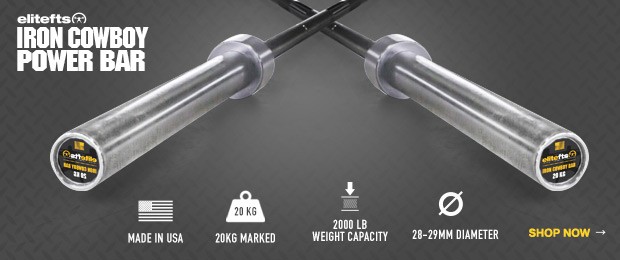 Loading Comments...