INTERVIEW: Stewart-Haas Racing Athletic Director Greg Honeychuck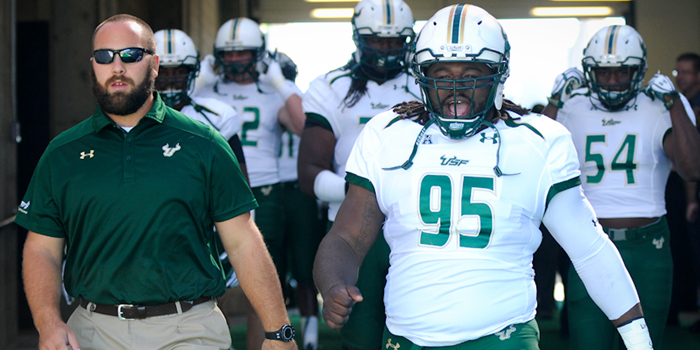 Today I am fortunate enough to talk with Greg Honeychuck, Athletic Director for Stewart-Haas Racing. You'll find this to be a very interesting interview as it takes most of us to an unfamiliar side of Strength and Conditioning (S&C)—to the track of NASCAR.
Can you please go in-depth on your journey to becoming the athletic director for Stewart-Haas Racing?
I started my career in S&C as an intern at Binghamton University in 2007. From there, I did another internship at Penn State, working with the Olympic sports programs. As I was going through these experiences, I knew that I wanted to continue my education and pursue a career in collegiate sports. I went to East Carolina University (ECU) to get my M.S. in Exercise Physiology. It's here I had some great experiences working in the exercise physiology lab, as well as working as a volunteer in the weight room with all sports (mainly football and baseball). During my time at ECU, I worked my way into a part-time role and eventually into a full-time assistant position. As the college football world turns, I eventually wound up at the University of South Florida (USF) for three and a half years working with football and overseeing baseball and volleyball.
---
INTERVIEW: Fighting Illini Football Assistant S&C Coach Micah Cloward
---
When my time was up at USF, I became the head strength and conditioning coach at Davidson College, overseeing that whole department. I spent three years at Davidson College, which then brought me to Stewart-Haas Racing as the head strength and conditioning coach for the pit crews. I was the strength and conditioning coach for about a year and a half, then became the athletic director, overseeing the pit department.
Describe the transition from past S&C positions to your current athletic director role for Stewart-Haas Racing. Has it been easy or hard?
Overall, the transition has been relatively smooth. The role I am in now has a lot more responsibility than being just the strength coach. I've got to make sure the day-to-day operations are running smoothly, the rosters are in line, recruiting, and making sure we have younger "developmental" guys in our program. Being in this role has allowed me to expand my leadership and management skills. It can be tricky because I am now dealing with guys that range in age from 22-46 years old, and what they do every day is their livelihood and how they make money to provide for their families.
What template do you follow with your athletes?
As far as a template goes, I don't have a strict template that I follow. I do know that this is the hardest sport I've ever had to write a program for. One of the main reasons is because there is such an age gap among the athletes, and you have to be able to adapt each day to how they are feeling. Secondly, the season is 39 weeks long. How can you periodize out a program and try to stick with it for 39 weeks and not get bored? We are constantly changing things up and trying different ideas and methodologies. Our offseason is typically only about 7-8 weeks long, so we try to maximize our time during that period. When I say off-season, we are still doing pit practice and working on things, so we never have a time that is truly only dedicated to the weight room as you do in stick and ball sports. We will utilize APRE, the tier system, some form of triphasic training, as well as undulating and linear periodization. We also usually have some sort of, it pains me to say it but, CrossFit type circuit as an option each day as well. We never get into Olympic lifts or anything, but we like to use that as a conditioning option each day because not all of our guys like to lift weights every day. As I said, we don't have one specific template that we stick to throughout the entire year.
What are some of the challenges you face with your job?
I think the biggest challenge I face with a job in NASCAR is getting the guys to buy-in. Not all pit crew members are former athletes, so they are not all sold on the benefits of a structured program in the weight room and on the field. Doing pit stops is such a learned skill that the more reps you get, more than likely, the better you will be. Our job as strength coaches is to build strength and speed in our athletes but also keep them healthy. Not all of our athletes understand that.
Do you have any advice the elitefts reader to help advance their S&C career? 
The advice I can give to young people trying to advance their career is to keep an open mind and work extremely hard. I tell interns all the time that there are tens of thousands of people that graduate with that same degree each semester, so what are they going to do to stand out and above everyone else? I feel that a lot of people get hung up on sticking with a program or template when they are young and that stalls their growth as a coach. There are a million different ways to do things and as long as you can back up the reason why you are doing something whether it's a lift, program, conditioning, etc. then there should be no argument. We as strength coaches all have gigantic egos (even though most of us want to deny that) and we all want to think what we do for our athletes is the best way to do it. You can't think that way and need to be able to adapt and overcome on a daily basis.
With COVID-19, where do you see NASCAR going in the months and years to come?
Luckily we have been back and racing for the last couple weeks. Hopefully, things will continue to trend upward. In North Carolina, gyms and weight rooms have not been given the OK to open back up. Luckily, we have a great setup outside on a turf field that is about 20 yards wide and 40 yards long. We have a rack set up outside with bumpers and bars and have been able to drag some of our conditioning equipment outside. Overall, we have been able to get back to some sort of training, but it has been tough due to night races, rain delays, and postponed races. I think we all can agree that we cannot wait to get back to some sense of normalcy in the near future.
Thank you a ton Greg for taking time out of your schedule and sharing this information with us.
Header image courtesy of Dani Antonucci Photography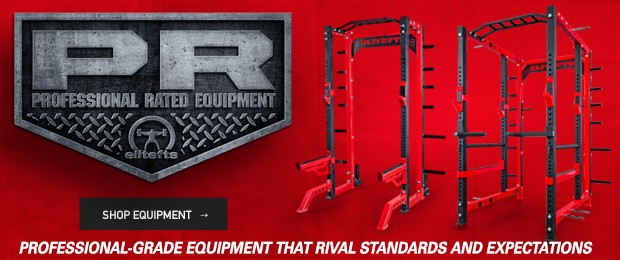 Loading Comments...