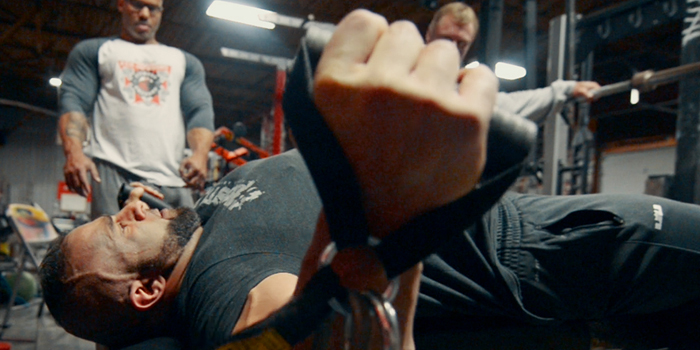 "In the end, when everything is said and done, will you feel like bodybuilding was worth it?"
I don't know how you think, but I like to shoot things from different angles. That's how I've always been—a thinker, a planner. There is little to no spontaneity in me—ask my wife. So, I have pondered questions like these for years. The question was easy to answer but was two-pronged.
One of the things I have to consider when answering this question is the fact that I make a living in the industry due to my extensive training history, reputation, knowledge, etc. In a sense, the time that I have invested has paid off or is paying off by allowing me to make a good living doing what I love to do. I have met great people all over the world and built friendships that I otherwise would not have been able to build. These relationships have exposed me to different cultures that have helped indirectly form my political and social positions. I am quite sure that this has also made me a more compassionate person.
Business
My business has provided me with the ability to generate a good income. It has also allowed me to work from home for almost 20 years. In that time, my wife and I raised four kids. Obviously, I was able to spend more time with my kids, coach their sports teams, and be there for them when they got home from school. My clients know that I work weird hours (I work on the computer all night until about 6 am), and this is because I had the flexibility to set my work hours. When you are raising four kids, the house is only quiet when they are sleeping.
If I leave out the business component and only consider the time that I have invested as far as being a bodybuilder, the question takes a different path. This is the second prong if you will.
Personal Investment
Bodybuilding is one hell of an investment in time. Anyone reading this knows what that investment of time is. People who don't do what we do have no idea. It isn't just the gym time: it's the preparation of meals; research to get the best out of your efforts; cardio; tanning; shaving the body (not all bodybuilders do this, but I do). It further extends to commute time if the gym isn't close to where you live. All of this time could arguably be better spent on something else, right? No.
---
---
Though I get the obvious benefits from working out for the last 37 years—looking good, feeling good, having better energy levels—there are other reasons. When I was young, training made me feel like I was older. When I got older, it allowed me to feel like I was holding onto my youth in some way (and still does). It would be hard for me to deny that I still do what I do to prove to myself that even though I'm older, I can still do it and do it well.
Therapy
The other benefit—and likely the most important one—is that I consider it me-time or therapy, in a sense. In the last few years, I have found myself training alone. I'm not talking just about not having a training partner; I am talking about being the only person in the gym. Right now, I train after the gym closes. A couple of years ago, I was training at a gym in Miami that was open 24/7. I would train at 2 am, so that I was the only person there. If you look at my Instagram or Facebook pages, you will not see many pictures or videos of me training. I do what I do more for my own satisfaction and me-time than anything else. When I was younger, I wanted attention. As I have gotten older, I do it more for myself.
When I competed more, I think I did it because I needed to prove to other people that I was good enough to compete and win. These days, my motivation is more to prove it to myself.
So, to answer the question, I know I have spent a lot of time on bodybuilding, but I am good with it. There have been so many benefits that I wouldn't trade that time for anything. I love training and what it provides me. I might even "need" the therapeutic component, and I would be lying if I said that I don't care if I'm in good shape; I absolutely care.
No Regrets
I will go out with no regrets. If I get to choose how I go out, it would be a massive heart attack an hour after training legs, spending time with my family—and that includes my cats—but not until I'm 110 years old.
In the end, was bodybuilding worth it?