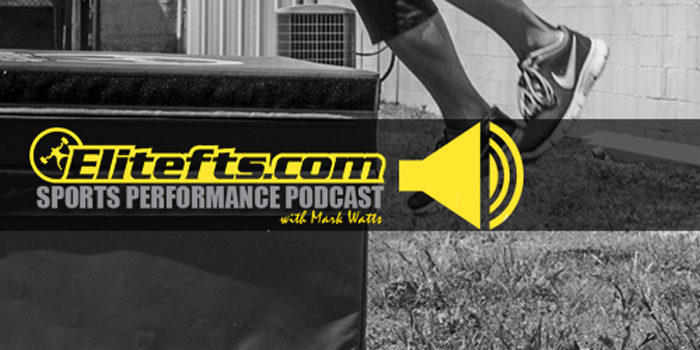 After meeting Ryan Horn for the first time at the CSCCa National Conference, I knew he would be successful.  He had the passion and desire to learn from the best coaches he could find and had the courage to implement what he had learned in his own program.  That is probably why Coach Horn has had the opportunities as a head strength and conditioning coach as such a young age.
Horn has paid his dues and learned from the likes of Tim Kontos and Todd Hamer. Those Kontos and Hamer are just two of the reasons Horn has developed such an unquestionable work ethic in the industry.
Another attribute that Horn has utilized is adaptability to go along with his humility. Solely in charge of Danny Manning's Basketball programs at both Tulsa and now at Wake Forrest, Horn has integrated his ever-evolving approach to performance into a culture of competitiveness and toughness.
After listening to this interview, I am sure you'll agree that Horn is wise beyond his years and the Demon Deacons will be in good hands for years to come.
Topics Covered in this Podcast
Ryan Horn's Career Path
Coming in to a new role at a new school
Utilizing Technology in the Athletic Performance Setting
"You can't manage what you don't measure."
Off-Season Training
The Upside-down Pyramid
The role of the Athletic Performance Coach
"My job is not to ask questions, it's to give answers."
Assessment & Evaluation
"I'd much rather teach, than correct."
Off-Season carryover into the Season
Perceptual vs Objective monitoring for readiness
How to reach Coach Horn
The Ryan Horn File
Ryan Horn is in his first season with the Wake Forest basketball program in 2014-15. Horn serves as the Demon Deacons' Director of Athletic Performance.
Horn joined the Demon Deacons in April 2014 after working under head coach Danny Manning at the University of Tulsa where he helped the Golden Hurricane win the 2013-14 Conference USA regular season and tournament championships--the program's first league title since 2003.
Horn spent three seasons at Tulsa and most recently directed the athletic performance programs for men's basketball and softball while assisting with football. He also previously worked with the Golden Hurricane women's basketball and women's soccer teams.
Prior to Tulsa, Horn spent five seasons at VCU as the associate head strength and conditioning coach. Horn was directly responsible for designing and implementing strength and conditioning programs for the Rams' men's and women's soccer, field hockey and golf teams while also assisting with men's and women's basketball.
Horn began his professional career as a volunteer intern at Robert Morris University and Liberty University where he assisted with all aspects of the strength and conditioning program for football and men's and women's basketball.
Horn played football at East Stroudsburg University for one season and James Madison University for three seasons.
Originally from Inwood, W.Va., Horn graduated from Shepherd University with a bachelor's degree in exercise science in May of 2007 and completed his master's degree through the VCU Center for Sports Leadership in 2008.
Horn is an approved mentor and strength and conditioning coach certified through the Collegiate Strength and Conditioning Coaches Association. He is also a certified Sports Performance Coach through USA Weightlifting and a Level 1 Track and Field Coach through USA Track and Field.
Horn and his wife, Ashley, have two children: son, Landon, and daughter, Addison.
Courtesy of Wake Forrest Athletics