Meet Report: Winning the 198s But Falling Short on Best Overall at the Kern US Open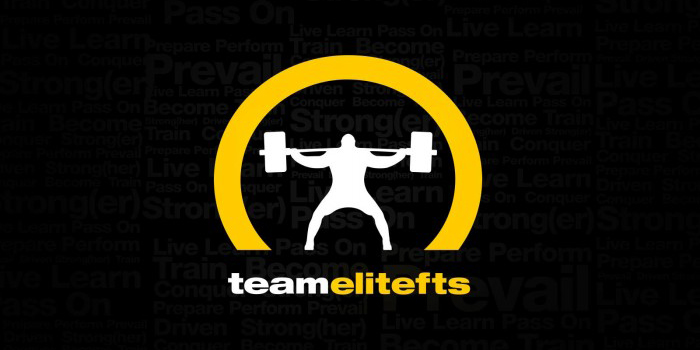 While I didn't perform as well as I'd hoped at the US Open this weekend, I had an enormous amount of positive takeaways from the meet, and I'm really excited to get back at it. I ended up finishing six-for-nine with a 771-pound squat, 413-pound bench, 733-pound deadlift, and 1917-pound total — enough for first in the 198-pound weight class but fourth overall and out of the prize money. It's the first meet I've done in three years that I didn't win best overall lifter, and it was a huge—and much needed—kick in the ass. I have a lot to improve.
In case you haven't been following me, I didn't really commit to this meet until the last minute. Mistake number one. I've been cool on powerlifting since winning last year's US Open, and found myself lacking motivation despite putting up good performances in the meantime. This meet was no different. I've been struggling with life stresses and ultimately decided to do the meet knowing that my prep would not be ideal, but hoping that it would still be the boost I needed to pull my head out of my ass. It was. The weight cut for this meet was super easy, at least compared to the ones I've done in the past. I did the majority of my training around 214 to 217 pounds and used my usual water cut protocol to drop to 193 for weigh-ins. Physically, I felt the best I ever have on meet day.
The plan for this meet was to win best overall lifter, not to shoot for PRs or records. My coach Jacob Cloud and I decided that a conservative approach was probably the best route to go in that regard, and we were half right. The conservative approach definitely paid off on squats, and when a lot of other lifters overreached and missed attempts I felt really confident that my easy three-for-three and 771 finish put me in an overwhelmingly strong position to win the whole thing. Unfortunately, I was really only focused on my flight and not the lighter guys in the earlier flight, thinking (wrongly) that the inherent unfairness of the Wilks Formula gave them basically no chance to win or even place on the best overall rankings. Mistake number two.
The turnaround time between squat and bench was pretty quick, so we decided to lower my opener to make sure we went three-for-three on bench, too. I'll admit, I was pretty puzzled when I was called for my butt coming up on my second attempt, but I had to retake that one and finished with just a 413 bench — five kilos below my best, and a big 12.5 kilos below what I expected to hit. That one hurt a lot.
Ross Petkov took me by complete surprise. The guy just went off and blew away the previous all-time world record to lock up a 600 Wilks before my flight began deadlifts. (Besides being a phenomenal lifter, he's also a really cool guy. We spent quite a while talking after the meet, and I learned a few things I want to try to incorporate into my own training.) At that point, with my poor benching and conservative squat calls, I just couldn't catch him.
To make matters worse, I had trouble hook gripping the new Kabuki deadlift bar and missed my opening pull. USPA rules prohibit the use of thumb tape, so I've been practicing without it in training, but I still tape my thumbs on warm-ups to avoid tearing my skin. As it turned out, that was mistake number three. I had no trouble hooking with the tape, but when I took it off for my opener, I just couldn't get any grip with my thumb pad and the rep wasn't even close. At that point, my mental game really started to slip.
Jacob took me aside and told me I had two options: either switch to mixed grip, or bomb out. I've never bombed out and don't plan to, so that was never really an option. We hit a 500 mixed-grip pull in the warm-up room—my first mixed-grip pull in at least a year, probably much longer—and I went out and pulled the 733-second attempt easily mixed. I insisted on playing for second on my final deadlift attempt, and I honestly think I was good for the 821 necessary to win if I had been able to work up to it in smaller jumps. I hit 835 in training, so I was pretty confident in the weight, but the jump was just too big, and I finished just one out of three on deadlifts. Rough day.
Moving Forward
The bright side of all this: I'm really fired up to get back on the platform and correct my mistakes! In fact, I can't even remember the last time I was this excited about a meet prep. I'll be competing in the USPA Tribute meet in San Antonio on August 25, and I'm pumped. I learned from the US Open that I can still gain a good five, solid pounds of muscle while remaining easily in the 198s, that I can afford to be a little less conservative on my squats, and—best of all—that I can pull mixed grip. I've honestly been scared to try mixed for years after tearing my bicep on tire flips, so I've never even tried it since becoming a serious powerlifter, despite struggling to strengthen my hook for a long time. Pulling 733 mixed with no training and breaking 821 off the floor after that with no issues, in a high-pressure situation, shows me that clearly mixed is a better alternative for me. If that's the case, I see no reason I can't shoot to hit that 835 deadlift on the platform in August.
I'm not setting any expectations for the Tribute. Instead, I'm going to focus on enjoying the process of meet prep and having the chance to get back on the platform and do a bit better than last time. I can't wait.
Loading Comments...