Motivation, Podcasts, Sports Performance, Sports Performance, Strength & Coaching
The 1x20 Podcast with Michael Yessis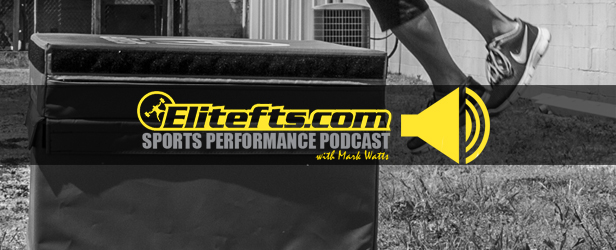 Dr. Michael Yessis is one of the leading sports performance biomechanists in the country. He has established himself as an expert in the sports specific development of athletes through his years of research and work. In particular, Yessis is at the forefront of biomechanical technique analysis in sports at the collegiate level. Yessis has been implementing his training philosophy in the development of athletes for over 50 years, has studied under D. Verkoshansky, and was one of the first to implement shock training (plyometrics) into American training methodologies.
I had an opportunity to talk with Dr. Yessis about his new book, The Revolutionary 1X20 RM Strength Training Program. During our conversation, Dr. Yessis opened up about the origins, organizations, and implementation of the 1x20 program.  He also gave his thoughts on the nature of training today and what coaches can do to improve athlete development.
Topics Covered in the Podcast
The origins of the 1x20 Program
Who the 1x20 program will benefit
The 1x20 in a rehabilitation program
How the 1x20 works in conjunction with sports specific skill acquisition
Early Specialization in the U.S.
Specialized exercises
1x20 to develop speed and agility
Assessing the needs between multiple sports
Why general strength training for all sports at all levels
The misinformation age
Advice for young coaches
Loading Comments...