Motivation, Special Needs, Training
They are NOT Angry Birds! Normalcy?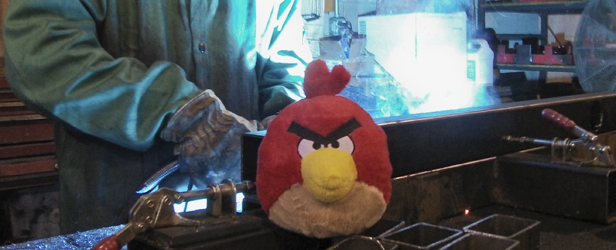 elitefts™ Sunday Edition
As I have mentioned in previous editions of this column, this is without a doubt the hardest writing project I have ever undertook. I would rather have teeth pulled than write about my own children, let alone one with "special needs." Because I have already addressed the label of Special Needs in past articles, I will just cut to the chase and say a child with Autism,namely Asperger's Syndrome. If you have followed this column over the past year, you have seen that I have recruited several people to write this column because they could offer better information than I could on the subject, as well as relieve me of writing about my experiences.
Unlike other subjects I write about, I can't just sit down and knock the article out. This one takes more thought and time because while I do some research, I'm really just a parent doing the best I can, making a ton of mistakes but getting some things right. Unlike training, where it is comfortable to write about the things we have done wrong, this is very uncomfortable to do when writing about navigating the education and growth of a child with Autism.
I did have a solid outline for this one but stumbled across a video that changed everything. After showing the video to Steve Colescott (Sr. Content Manager for Elitefts.com Inc), we decided it would be best to push the content I was going to write for this article to a future edition and let the video speak for itself.
This video is a short TED clip from Faith Jegede about what she learned from her autistic brothers. I think we all have something to learn from children and adults with autism, and this video drives home a very important lesson that applies to all of us.
One thing I have learned from my son is a statement I hear him say almost every single day.
"Today is my lucky day"
This can be in response to his ride being on time, having the right cereal, or even Nick Jr being the first channel set on the TV. Simply put, he sees the smallest things as being lucky – or in adult talk, he doesn't take things for granted – EVER.
As far as writing this column goes… Today is my lucky day because I found this video.
Enjoy and let me know
"The pursuit of normality is the ultimate sacrifice of potential"
- Faith Jegede
SOURCE: TED  www.ted.com
Lecture and Transcripts: http://bit.ly/Qbe5Jb
ENTIRE SERIES
Loading Comments...