Learn to Train 7 Roundtable (Part 2): Dr. Eric Serrano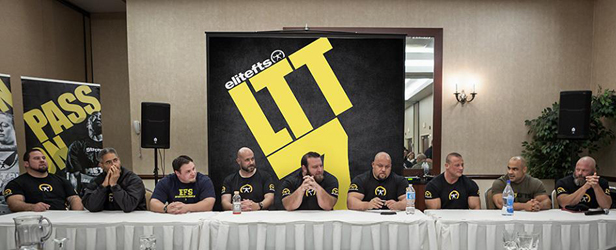 The first weekend in November of 2013 marked the seventh Elitefts™ Learn to Train Seminar. Day one of the seminar boasted a collection of some of the most experienced and knowledgeable athletes and coaches in the industry. In this eleven part series, we have detailed insight from our panelists on a variety of topics. The panelists are Chad Aichs, Brian Carroll, Vincent Dizenzo, Mark Dugdale, Steve Goggins, Matt Kroczaleski, John Meadows, Harry Selkow, Eric Serrano, Scott Yard, and Bob Youngs.
Dan Stevens asks, "What are the risks and rewards to male-hormone replacement therapy?
Loading Comments...