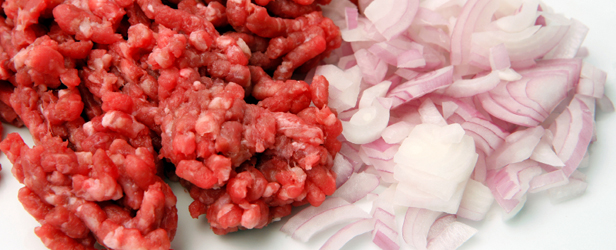 Keema is a southern Asian dish that translates to "minced meat." The ground beef or lamb in this recipe serves as the base for this simple, nutrient-dense, and high-protein meal. In only 15 minutes, you'll make three great meals and save yourself from eating whatever crap they serve in the canteen.
You'll need:
1 pound ground beef or lamb
1/2 onion, chopped
1 cup peas
1 cup green beans, chopped
2 cloves garlic, chopped
2 teaspoons Garam Masala or curry powder
1 teaspoon ground turmeric
1 teaspoon ground cumin
1 teaspoon ground coriander
1 teaspoon ground chilli
1/2 can tomatoes
Salt and pepper, to taste
Directions:
1. Brown the meat in a large pan for about 5 minutes
2. Add remaining ingredients, except the tomatoes, and cook for an additional 5 minutes.
3. Add the tomatoes and cook for another 5 minutes.