Harissa Pulled Pork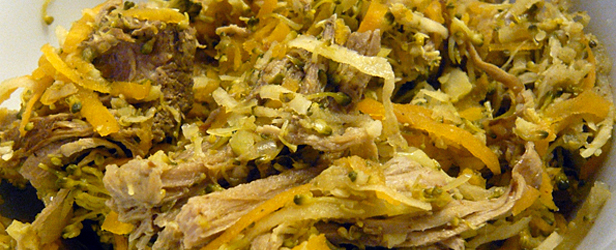 This is a nice and simple, protein and nutrient-packed slow-cooker dish. Harissa originated from Tunisia and is a spicy and smokey sauce used all over Northern Africa. It is now available in most stores, pretty cheaply. If you can't get a hold of it, try some smoked paprika powder and some chillies, or a jar of chipotle peppers, instead.
Ingredients
Servings: 2
1 pound pork (a loin cut is pretty lean)
1 tablespoon harissa
1 teaspoon mustard
1 clove garlic
Small handful fresh thyme or 2 teaspoons dried thyme
1 small red onion
1 cup chicken stock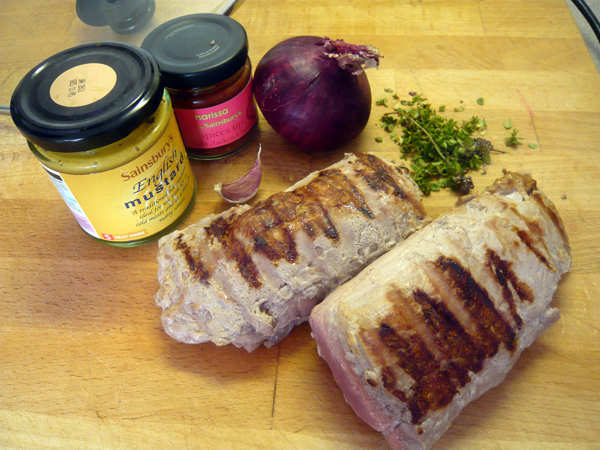 Directions
Before throwing all ingredients into the slow cooker, brown the pork to give it a bit of added flavor and texture. Slice the onion and garlic and then place everything into the cooker. Leave it on high for four hours or until the pork can be pulled apart with forks.
Bonus
With about an hour to go, add any other vegetable you may want. For example, I add shredded broccoli and carrots for extra nutritional benefits. I wouldn't recommend potatoes as they will just disintegrate. You could also add rice at this stage if you want more carbohydrates.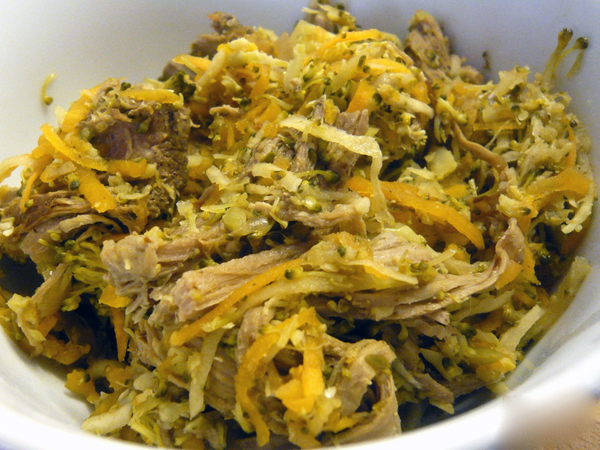 Loading Comments...