High-Protein Quinoa Falafel Recipe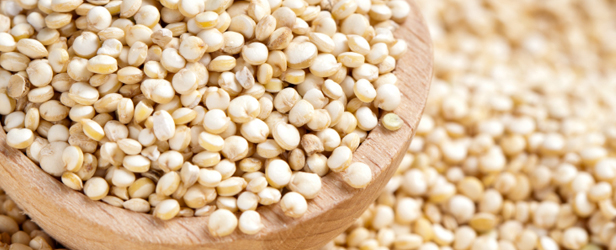 Quinoa (most often pronounced as "keen-wah") has earned its reputation for being a muscle-building super food. It is a high protein, gluten-free, food source with a mild flavor that is easily adaptable to a variety of spices and flavorings. For vegetarians, quinoa is a great vegetarian protein source as it contains all of the essential amino acids. If you have not tried quinoa, you may be missing out on what should be a basic component of a proper lifter's diet. You have the ability to be creative with it though, due to the mild taste. This is what led to the recent Quinoa Dahl and Quinoa Cake recipes.
Here's another one.
Falafels originated in Egypt and were used as a meat alternative during lent. Traditionally, they are made using chickpeas, but this is a simple alternative with far superior nutrient profile.
You'll need:
1 cup cooked quinoa (cold)
200g of your favorite beans, mashed
1 carrot, shredded
½ an onion, shredded
2 whole eggs
1 tsp ground cumin
1 tsp ground or fresh coriander
1 tsp smoked paprika
½ tsp turmeric
½ tsp garlic powder
Pepper to taste
Juice of half a lemon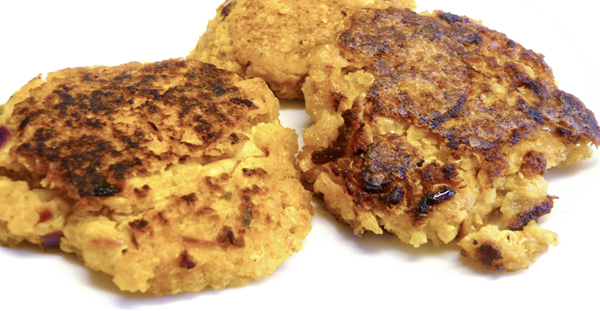 Directions:
Combine all ingredients into a mixing bowl and cook in batches of three or four by dropping a tablespoon of the mix into a hot skillet, browning both sides.
This should make enough for a dozen medium-sized falafels that you can either eat immediately or let cool and have later as a healthy snack. You can munch on these macro-nutritionally skewed powerhouses as you walk into the gym or while you are weaving through five-line freeway traffic at rush hour. Enjoy!
Loading Comments...