Peanut Butter Cookies 2.0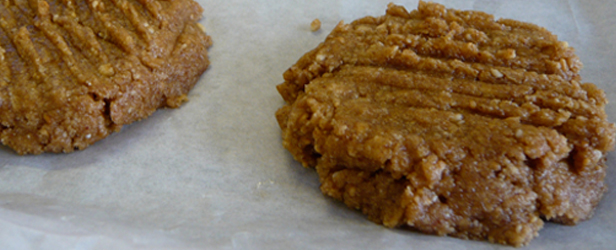 First of all, a big ol' tip of the hat to Josh Bryant whose recipe this is based upon. Peanuts often get a bad rap, but there's a great deal of benefit to eating this legume. Like most nuts, they're high in niacin, riboflavin, thiamin, and vitamin E. In addition, they are also a great source of resveratrol and are full of anti-carcinogenic antioxidants. What's not to like about that?
I've been making Josh's cookies for a couple of years now, and this is really just my refined version of it (with a tilt in the protein-to-fat ratio in favor of protein). It couldn't be simpler. So give it a go and let me know what you think.
Ingredients:
1 jar of natural peanut butter*
2 eggs
1/2 cup of vanilla protein powder
1/4 cup Stevia
1 tsp bicarbonate of soda (baking soda)
*For the peanut butter, you need to check out the ingredients. There is a lot of crap out there. Essentially, you want to be going for 100% peanuts and nothing else.
Directions:
Mix all of the ingredients together, forming a thick paste. The free fat content of peanut butter varies depending on the manufacturing process, resulting in some butters being runnier than others. If your mix seems too wet, simply add more protein powder. If your butter is too thick, you can blast it in the microwave for 30 seconds to loosen it up a bit.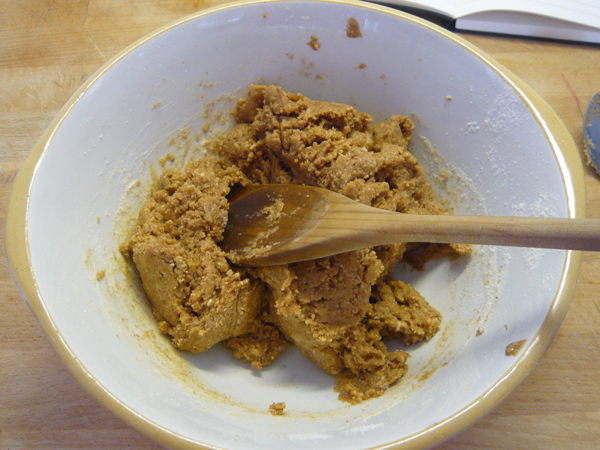 Once you have everything combined, place spoonfuls of the mixture on a baking sheet.
Press each spoonful of batter down, forming it into a cookie shape with the back of a fork. You should have enough mixture for about 12 chunky cookies.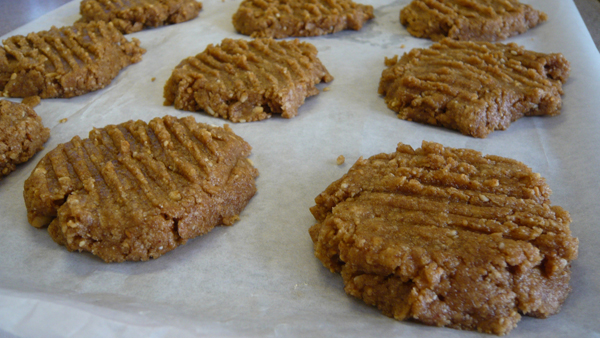 Put the cookies into a pre-heated oven at 350F (160C) for about 10 minutes. Keep an eye on them as they can burn quickly.
Once cooked, leave them to cool before storing them in the cookie jar. If you can ration them out long enough, they'll last for about a week.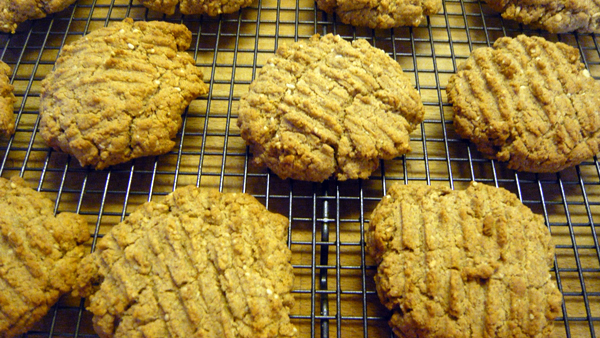 Loading Comments...