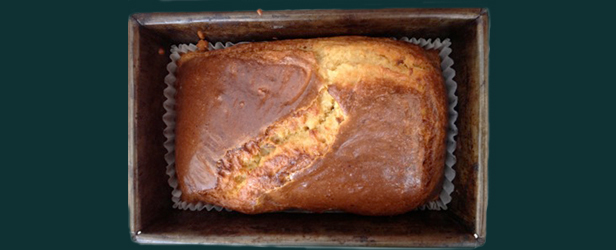 This is a nice, simple variation on the Christmas Protein Brownie recipe published at, erm, Christmas. Calling it a bread is a bit of a misnomer really, as it is more of a cake...but it does have the texture of bread and is in the shape of a loaf, so we'll stick with tradition. It also tastes unbelievably good. So, to be honest, who cares what it's called. The ingredients list is short; however, there are a couple of things you need to get right to get the best texture:
*You need to make sure to use a level teaspoon of baking powder. *You need to make sure you cook it low and slow in order to give the baking powder time to work.
If you get this right, you'll end up with a soft, sweet loaf that's packed with flavor and protein.
What you need:
(makes about 8 portions)
200g almond meal or oatmeal, depending on your carb requirements
1 cup of vanilla protein powder
1 tsp baking powder
1 cup Greek yogurt
4 eggs
1/2 tsp salt
2 bananas, mashed well
What to do:
Mix the eggs and yogurt together, then add in the two mashed bananas. (Make sure to mash the bananas well before you add them. They should have the consistency of baby food).
Once this is nice and smooth, add in the dry ingredients and mix well.
Pour the mixture into a loaf tin (a muffin tin also works if you don't have one), and put it in a preheated oven at 280 degrees F (140C).
Bake for about 50 minutes.
To check to see if it is done, poke a skewer into the middle of the loaf. When it is done, the skewer should come out clean. If not, give it another 3-5 minutes and check again.
Every ingredient in this recipe is wholesome, perhaps with the exception of the baking powder. But there is so little of it, who cares? There are no artificial sweeteners, and it's high in protein, high in nutrients, and low in complexity. I make some sort of protein cake snack to take to work with me each week. This one is so good that I've made it for the last three weeks in a row. So give it a go. I promise you won't be disappointed.