Peak Mental Performance Podcast — Kava: The Stress-Reducing Drink That Made Its Way to the NFL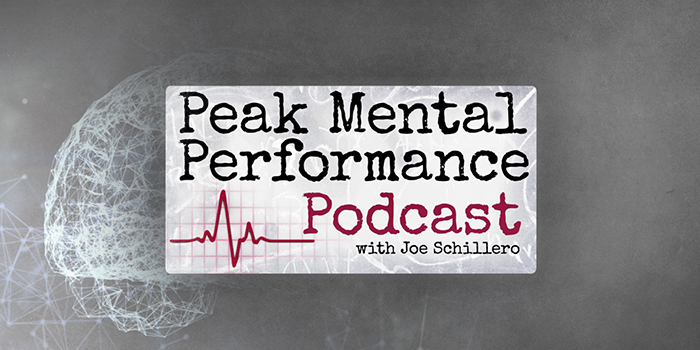 One afternoon late in the 2014 NFL season (in which the New England Patriots later won a Super Bowl title), Patriots owner Robert Kraft walked into the locker room to see a group of his players hanging out and sharing a drink that originated 8,000 miles away in the Pacific Islands. While Kraft has seen many championship teams come and go, the bond that these players seemed to be sharing was something different:
"I was leaving here Friday night, and as I was going out — it was interesting. I had never seen this," Kraft said Sunday after the Patriots beat the Indianapolis Colts 45-7 in the AFC Championship Game. "The Polynesian guys on the team drink a drink [called] kava or something, and there were 18 [Patriots players] in the corner [of the locker room]. It was late afternoon, and they were just joshing around and having fun.

It was really special. "I even said to [Head Coach Bill Belichick], 'I don't remember guys just hanging and doing that on a Friday afternoon,' which is nice. They enjoy each other's company, and they trust each other. These are great guys. This is my 21st year in the league, and I've been privileged to go to a few AFC Championship Games, and this team is special."
Kava (Piper Methysticum) is a shrub plant that has been used as a ceremonial and social drink in the Pacific Islands for thousands of years. Much like Robert Kraft saw in the Patriots locker room, kava is often used in various cultures to build camaraderie. One of the reasons it is so effective in this regard is that—as research on the contents of kava has shown—it has a notable effect on anxiety and mood.2
---
RECENT: Peak Mental Performance Podcast — Electrical Brain Stimulation for Athletic Performance
---
Matt Masifilo played five years in the NFL, in which time he shared kava with many of his teammates, and even noted kava's effectiveness in helping him as he recovered from various injuries. Matt's family originates from Tonga, one of the few places in the world that kava is grown and cultivated. After retiring from the NFL, he utilized his engineering degree from Stanford to create a new method of making kava. He then founded his own company to help support farmers in the Pacific Islands and make Kava more accessible to people in the United States. I was fortunate to talk with Matt on the Peak Mental Performance Podcast, and it was a great conversation that I think you will enjoy!
By the minute:
(0:44) Matt's background growing up in Hawaii, attending Stanford, and playing in the NFL
(3:30) What is kava?
(7:10) The social culture of kava in rugby and beyond
(8:35) Differences between types of kava
(11:35) Research on kava
(15:50) How kava is made
(20:00) Matt's invention of the Aluball
(26:00) Sustainability of kava cultivation
(32:00) Tips for those new to kava
References
Loading Comments...