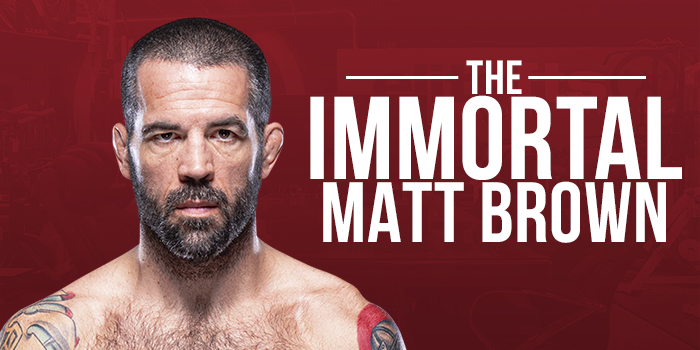 In this #118 episode of Dave Tate's Table Talk Podcast, Matt Brown takes a seat. Matt Brown is an American mixed martial artist currently competing in the Welterweight division of the Ultimate Fighting Championship (UFC) for nearly 14 years. A professional competitor since 2004, Brown was a contestant on the seventh season of The Ultimate Fighter television series. He holds the current record for most knockouts and most finishes in UFC Welterweight history. The father of three, Matt is the owner of Immortal Martial Arts Center located in Lewis Center, Ohio, and co-owner and co-founder of Immortal Coffee.
About the Host
Dave Tate is the founder and co-owner of elitefts.com. He is the author of twenty books and has logged more than 40,000 hours of training and consulting. Dave is married to elitefts co-owner Traci Arnold-Tate, and they reside in London, Ohio, with their two sons. Personal Credo: Live, Learn, Pass on™.
Join the Crew!
Support the podcast by Subscribing to our Glow.FM and take advantage of the super cool perks!
Sponsor
Marek Health is the telehealth platform that connects customers to partnered providers focusing on hormone optimization and preventative medicine—offering self-service labs at great prices and guided optimization.
Build your custom panel or a preexisting panel at marekhealth.com.
Visit MarekHealth.com/tabletalk to order a comprehensive panel, lab analysis, and optimization, plus 10% off your first order when you use code "Tabletalk" (one word) at check-out.
Listen Here!
Thank You to Our Sponsor!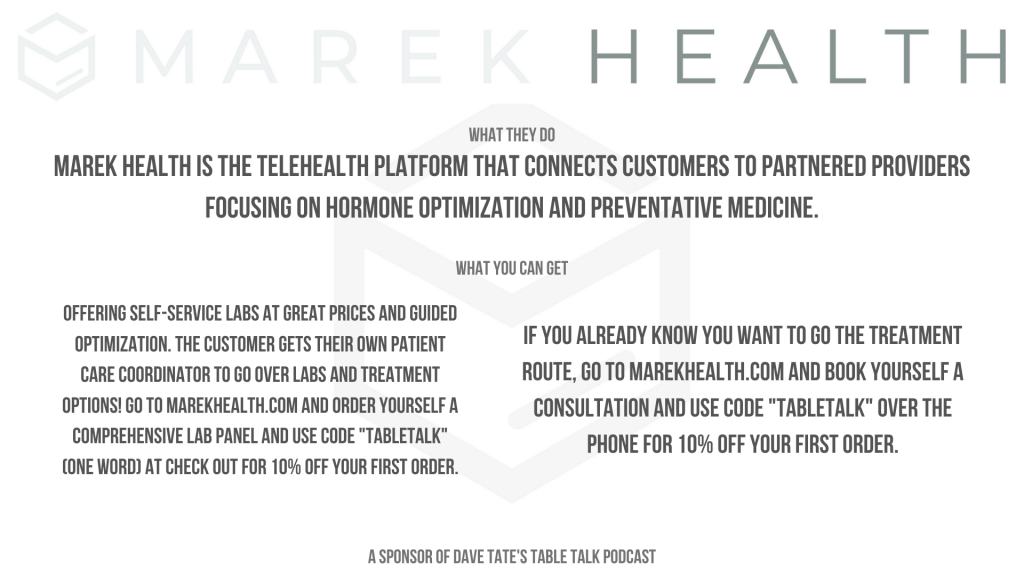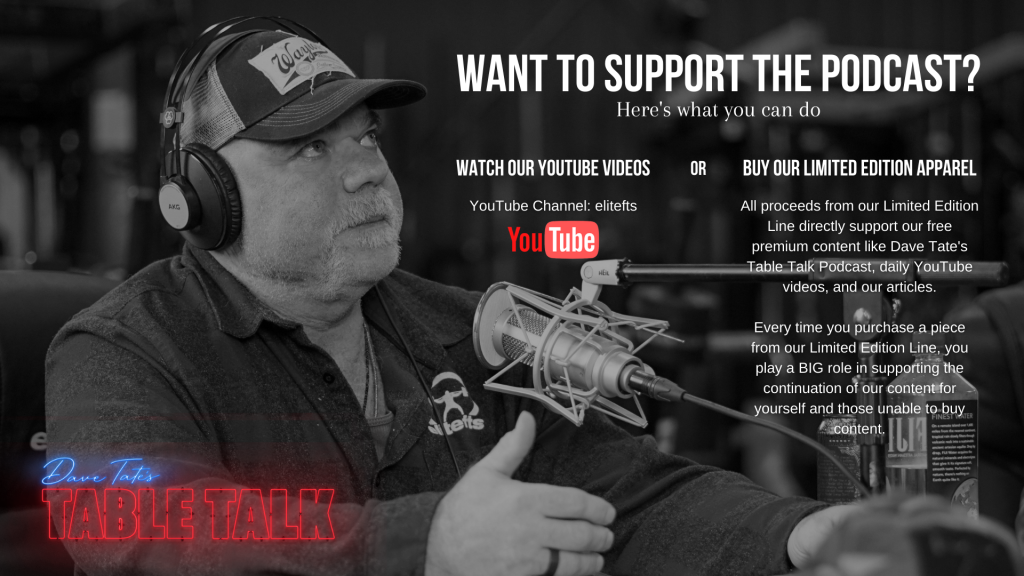 ---
Download Our Podcast Here!