LISTEN: Table Talk Podcast Clip — The Worst Powerlifting Injury Dave Saw at a Meet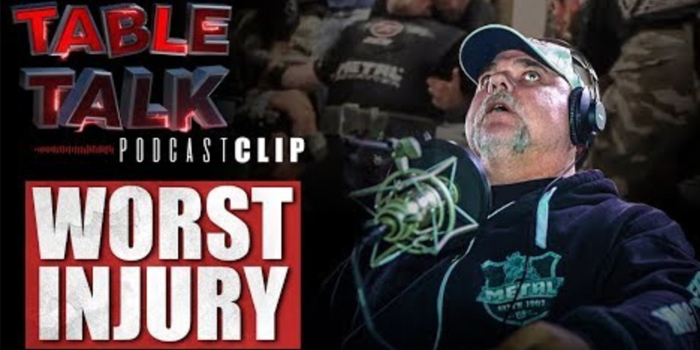 The moment Josh asks the question, "What was the worst powerlifting injury you've seen at a meet," Dave immediately supplies an answer:
"Marc Bartley."
What made this injury so bad in part was Dave's relationship with Marc. They were good friends and he was on the team. He was on point for that meet and about to go for a 1,200-pound squat, which would have been close to an all-time world record at the time.
But then, everything tore...
---
Loading Comments...