Podcasts, Sports Performance, Sports Performance, Strength & Coaching
Training for Warriors Podcast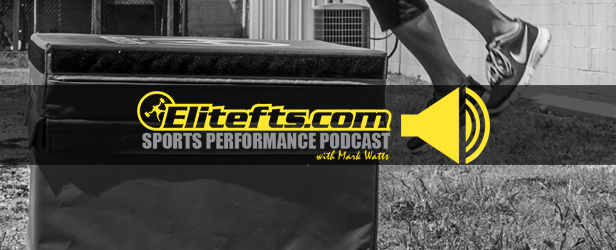 Every single time I see Martin Rooney present or read his work, I get better as a coach and person.  Martin has elevated himself to the top of the coaching industry. His journey started as a physical therapist and evolved into training athletes at the pinnacle of their respective sports. Martin has taken his experiences from his days on the US Bobsled team, training MMA fighters, and preparing elite level football players for the NFL Combine to develop a comprehensive training system. Rooney is the founder of Training for Warriors and has dedicated his life to help a variety of populations reach their goals.
Having a training log on www.elitefts.com exposed Martin Rooney's the training philosophy to a passionate and dedicated collection of lifters, coaches, and athletes. His expertise reaches far beyond physical training. Martin has become a sought-after presenter due to his uncanny ability to motivate coaches and athletes. Count me as one of those coaches.
Topics in this Podcast Include:
Martin's Vision for Training for Warriors
From PT to MMA to NFL to TFW
The foundation of Rooney's Rules
The Principles of Training to Win
Speed Training for the College Athlete
Training for the NFL Combine
The Deceleration Component of Speed Training
The Future for Training for Warriors
Loading Comments...