Podcasts, Strength & Coaching, Team & Guest, Training
What "Live, Learn, Pass On" Really Means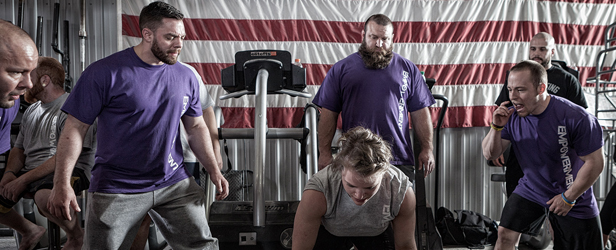 Training is life is not a metaphor to show how much the gym means to Dave Tate. It is a literal statement. What matters in training matters in life.
In this motivational lecture from the 2013 NSCA Ohio State Clinic, Dave shares his philosophy on both life and training. Through his experiences as a once-failed-out college graduate, world-class powerlifter, business owner, and strength coach, Dave developed his philosophy around the three simple tasks: Live, Learn, and Pass On. He explains what each of these things means, and tells you how you, too, can develop your own training philosophy.
Mark Watts introduces Dave (0:45)
"Try to stand up" (1:36)
Why this presentation? (3:34)
Lilly-pad jumping (6:55)
Dave's qualifications and history in strength training (7:50)
Never work a day in your life? (9:08)
LIVE: The Chalk Box (10:08)
LEARN: The Bullshit Detector (12:14)
Sources of education (15:58)
Life as a squat (16:52)
With age comes wisdom, but only if you learn (20:40)
Transferring and applying education (23:18)
One size does not fit all (26:29)
PASS ON: The Reason to Give Back (27:50)
Finding your spotters and judges in life (32:47)
Return to your programming (35:08)
Don''t bitch about what it is; make it better (38:04)
Q&A Session (41:20)
Loading Comments...