Returning to the Commercial Gym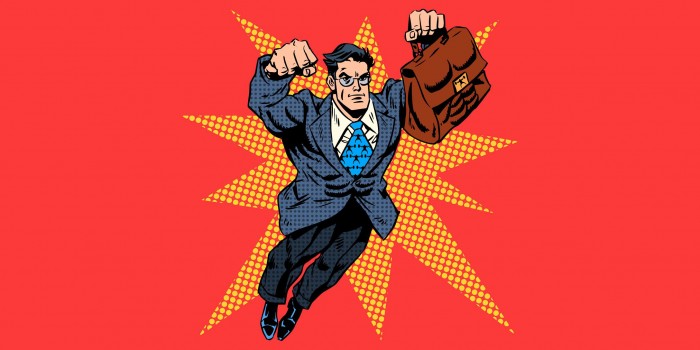 A couple of months ago, I accepted a regional position with a new company that required a temporary relocation to a new state and town. Always open for adventure, my family and I crammed most of our stuff into two storage units and found a small yet very modern rental house a few miles away from my office. To be completely honest, my family and I are really enjoying living minimally and seldom wish we had any of the things/clutter we left behind in our hometown...except for our home gym equipment. Unfortunately, in our attempt to downsize into a smaller house, hard choices needed to be made, and the home gym that I had spent years putting together had to be left behind in storage. This was a big problem for a couple of reasons: 1) I work some pretty crazy hours and am often restricted to late night sessions that are outside of the range of normal commercial gym hours. 2) Between the meetings and family life, I must admit that over the past several years, I have enjoyed the solitude and quiet of having a few training sessions a week completely by myself. I wasn't excited at all about the thought of having to train for the next six to eight months at a public gym, and thus, I thought that I would end up hating it. Fortunately, this hasn't been the case for some surprising reasons.
---
RECENT: 3 Things Great Families and Businesses Have in Common
---
My eldest son is fast developing into quite a swimmer, and upon arriving at our new town, we were delighted to find out that the local YMCA had an exceptional swim team with a great coaching staff.  As luck would have it, it also had a standard free-weight room that would provide me with something to do during my boy's practices. It was far from ideal, but it would have to do, and I promised myself that I would make the best of it given that it was temporary. I am, unapologetically, a bit of an equipment snob and benches that are six inches too low and power racks that have five-inch gaps between their J-hooks are annoying to me. I decided to keep things as simple as I could programmatically and started a plan that could be executed without training partners, chains, or bands…I mused that I had no reason to do anything creative as long as I was training under less-than-desired conditions.
Image credit: Alexander Ashikhmin © 123rf.com
Now, it has been a long time since I was a regular at a public gym, and at first, I pretty much kept to myself. However, within the first couple of weeks, I was reminded that we are, by nature, social creatures, and it wasn't long before I knew the names of several of the regulars simply by spotting them and talking about the weather. As with most gyms, the patrons represented all walks of life, from cops to attorneys, athletes to wannabes, teenagers to old guys (a tribe, by the way, that I am now officially a member of). At the one-month mark, I found myself actually looking forward to my workouts AND the people that I knew I would see. It has now become a highlight of my day, and I learned a few things about the experience I feel inclined to share. If you are ever in a situation where you have to consistently train in a commercial or public gym, I would advise a few things:
1. Be a Part of the Gym Community
Unload your bars, make eye contact, and never turn down a request for a spot. I am not saying to be "that guy" who spends two hours talking and 10 minutes actually lifting; however, don't be aloof and unapproachable. I have had a tremendous time over the past several weeks meeting the regulars and getting to know who gives a good lift off and where the best buffets in town are located. Now that I am officially one of the "old guys," the young ones smile and call me "sir" when they ask me when I am going to be done with my sets…something that, admittedly, I have kind of liked. I ask them about whatever seasons they are preparing for and how good their teams will be. I have real conversations that don't involve hashtags and tweets, and it has been a great deal of fun.
2. Respect the Gym Rules
Let's give people the benefit of the doubt and understand that "tyrannical" gym rules aren't generally inspired by gym owners who want to make the lives of their patrons miserable. They typically come in response to members who lack the general consideration to clean up after themselves. If they don't allow dry chalk, get a bottle of liquid chalk. I would definitely recommend Spider Chalk, as it is a pretty solid product. If the gym asks you not to bring your bag into the free-weight area, grab your belt and wrist wraps and comply with the rule. Make accommodations to still get your sessions in without being a jerk. Always remember that you are a consumer. If you are annoyed by the rules, vote with your feet and go somewhere else. Don't disrespect the gym and the owner's expectations.
3. Be Humble
Chances are pretty likely that if you are on this site, you are one of the stronger guys in the gym. People will notice how you train. They will count the plates on your bar. They will stop training for a moment to watch your set. They might even throw a comment or compliment your way. Be prepared for these, and make certain that your response to them is humble and constructive. Don't comment on how you are feeling weak today and should've gotten 12 rather than eight. Don't minimize the compliment in any way; simply accept it and say "thank you." These individuals are taking the risk to open their mouths and positively communicate with you. Even more than that, don't keep positive feedback to yourself. If you are spotting a newcomer who is just starting his or her journey, let him or her know that you were once there yourself and that he or she has loads of potential. I think that all of us who have been doing this for a long time can point to an event when the "big guy" in the gym gave us a compliment or a valuable piece of advice that lifted us up and validated that we were precisely where we belonged. The only way that we can pay these individuals back is by being that hero for someone else.
---
MORE: New Gym in the Neighborhood
---
I have heard many people state the gym culture in which many of us grew up has suffered greatly from online trainers and social media. People don't seem to recognize the need for a gym community, and this is unfortunate because there is only so much you can get from video critiques and Instagram posts. Although I will be glad to get my home gym back together when this temporary assignment is over, I will endeavor to maintain a connection with a public gym going forward, as it keeps me humble and allows me countless opportunities to give back.
If you have had similar experiences to this in the past, please don't hesitate to comment below. Thanks for reading.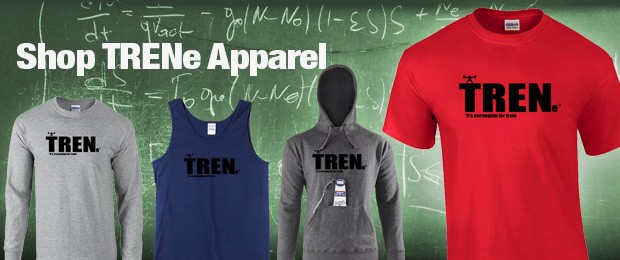 Loading Comments...