Some Like It Hot — A Guide to Choosing your Liniment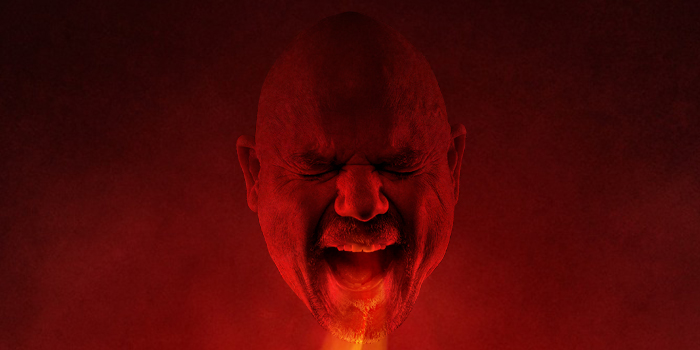 When you walk into the elitefts compound you are immediately in sensory overload. You walk in and the first thing that hits you is the site of nearly every rack, monolift, or bar you could ever want. There are sounds of chains, massive deadlifts shaking the earth, and coaching cues from every corner. The other thing that hits you is that smell. The smell that says work is being done here.
That smell is liniment. Some hate that smell. I personally love it.
Everyone has their preference in liniments. Some don't mind the greasy mess of icy hot, and others can't stand it. Walking around smelling like medicine at your place of employment might not be in your best interest, but others may need it to get through the day. Some like it hot and others can't handle the heat. No matter how you like your liniment, this guide will help you make an informed choice during your next purchase. These are listed in order from mild to painfully hot.
---
Q&A: What liniment do you all use before you train?
---
I have tried every liniment that elitefts sells in the search of the right liniment for me. Each brings its own benefit to the table and each has a different feeling/benefit. I usually keep two or three different products on hand. There are products to fit every budget and you can't go wrong with many of the products.
Jack's Hot Pink
The only reason this should be called Jack's Hot Pink is because of its color. It is definitely not hot. This might be half a point on the screaming Dave scale. I honestly gave up on this a while back. It might be good for recovery, but not enough for me to notice.
I also prefer a little more heat. I would use this for recovery for off days and before bed. Personally, I think you are better off investing in one of the other products in this list, but that is my opinion. I would give this a zero to a half a screamin' Dave.
Active Ingredient: Camphor
Heat Factor: 1/2 Screamin' Dave

Toast Freezin' Cold
After just a few uses of this Toast Freezin' Cold, I knew it would be one of my favorites. I have used it before workouts, but I prefer it on non-training days for achy joints. It is one of the few products that makes my joints hurt less while not burning my skin off. I highly recommend this product, and can't say enough good things about it. This is different than all of the others sold here at elitefts, and is in my opinion a must-have for joint pain.
Active Ingredient: Menthol 4%
Heat Factor: 1 Screamin' Dave
Blue Heat
After Icy Hot, Blue Heat is where I started. This mysterious blue lotion with a horse on the label was used by the gargantuan men when I first visited Westside. It was cheaper and worked just as well, without the greasy mess of Icy Hot. This lotion goes on really well, but I personally don't think it is very hot. It is still on the warm side, but over the years either I have adapted to it or the formula has changed. This is a great place to start if you are new to liniments or have sensitive skin.
Active Ingredients: Methyl Salicylate, Menthol, Camphor
Heat Factor: 1 Screamin' Dave
Arctic Sport Balm
The other liniments in this list have a lotion-like consistency, but this is unlike the others. Arctic Sport Balm is a thin liquid. The bottle lasts much longer but it can be messier during application. This is middle-of-the-road on heat factor, and as Ron Burgandy would say, "It's a formidable scent. It stings the nostrils. In a good way." The combination of ingredients makes this good for a warm-up or for the day after. It is an all-around good product for a good price. For those on a budget, this is the product to buy.
Active Ingredients: Menthol 12.5%, Methyl Salicylate 6.25%
Heat Factor: 2 Screamin' Daves

Toast Screamin' Menthol
When I first tried the toast products, Toast Screamin' Menthol was my favorite before workouts. It produced a very good warming effect for the muscles and also made my joints feel better. Unlike Equi-Block or Toast Screamin' Hot, this product has enough heat to warm you up — but not so much that it feels like your skin is melting off. For training days, this or the Arctic Sports Balm are my two favorites. It is hotter than the Arctic Sports Balm but also more expensive. It does have a medicinal smell to it and if put in the wrong areas can create some high levels of discomfort.
Active Ingredient: Menthol 4.0%
Heat Factor: 3 Screamin' Daves

Equi-Block
If you like it hot, these last two products are for you. Equi-Block comes in a huge 16-ounce bottle that is three times the size of the Toast Screamin' Hot. This is a thick lotion with little to no smell. This product is extremely hot. The only downside is that it takes about an hour for it to warm up. If you have a long commute to the gym, this might be a good choice, as it will heat up over your drive, being warm when you get to the gym. Another benefit is that when I use it in the morning, it will reheat when you shower at the end of the day. This has slightly less capsaicin than the Toast Screamin' Hot but it does not pack any less punch.
WARNING: Do NOT get this on your face or other sensitive parts. Even after washing your hands multiple times it is still there.
Active Ingredient: Capsaicin .025%
Heat Factor: 4 Screamin' Daves

Toast Screamin' Hot
Toast Screamin' Hot is very similar to Equi-Block. The smell, color, and texture are almost identical. The two main differences are that Screamin' Hot heats up right away and is a little more costly. There is more capsaicin in this, but hot is hot and I can't tell a difference. With products like Equi-Block and this one, you are looking for performance and not how you will smell. So if you like it hot, Toast Screamin' Hot is the product you want.
Another WARNING: Do NOT get this on your face or other sensitive parts. Even after washing your hands multiple times it is still there.
Active Ingredient: Capsaicin 0.03%
Heat Factor: 4 Screamin' Daves

If you feel like the tin man at the start of your workouts, you might need some liniment to help get things going. General warming up will not require the same heat as those of you fighting off some kind of -itis. No matter if you like it hot or not, elitefts has you covered in the liniment department. Using liniments is a great way to help mask some aches or pains and warm-up faster, but those issues need to be addressed in your prehabilitation work and warm-ups.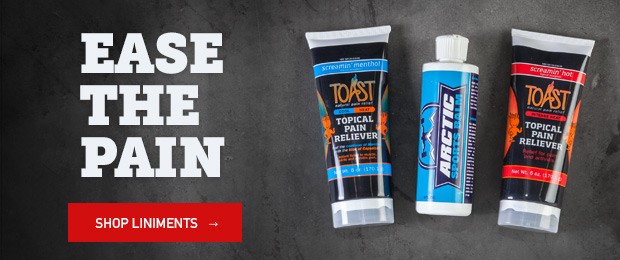 Loading Comments...