Step Aside, Gents: The 2017 SPF Women's Pro/Am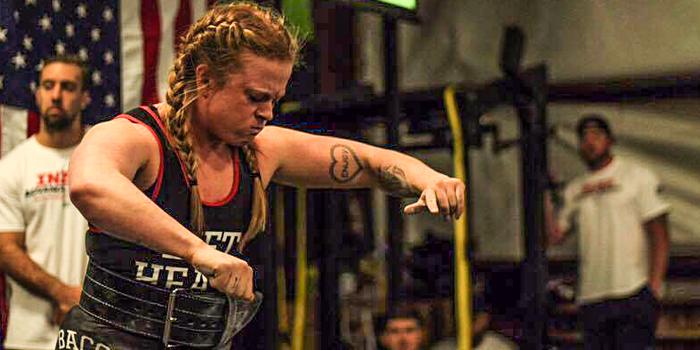 When you think of Ohio there are several things that automatically pop into your head: The Arnold Sports Festival, The Columbus Blue Jackets, The Cleveland Browns, The Cincinnati Bengals, and The Cincinnati Reds, just to mention a few.
Over the past few years a storm has been brewing in southern Ohio where strong women have been converging every April to lift heavy in Cincinnati — the SPF Women's Pro/Am, hosted by Shane Sweatt and Laura Phelps Sweatt.
This isn't any regular meet. This is where the strongest women in powerlifting are able to compete against each other and prove to themselves and everyone else that they are The Real Deal. Women's Powerlifting has been growing substantially over the past few years and the numbers that these women are lifting is nothing short of amazing! It's now becoming commonplace to see 500 and 600-pound raw deadlifts, 500, 600, and 700-pound squat, 400 and 500-pound bench press, and ten-times bodyweight totals! This is some serious shit and these ladies are strong and amazing.
---
---
This meet was never setup as something to exclude men from participating; this meet was setup as a celebration of how far women's powerlifting has progressed. It offers the ladies an environment to compete against the best of the best, meet other lifters, support each other, and experience and celebrate something very special. Anyone who has attended this meet describes it as an amazing experience. I have been fortunate to speak to a few incredible women (Maureen Barbetta,  Tracey Patrick, and Janel Vegter) who competed at the meet to see what it meant to them personally.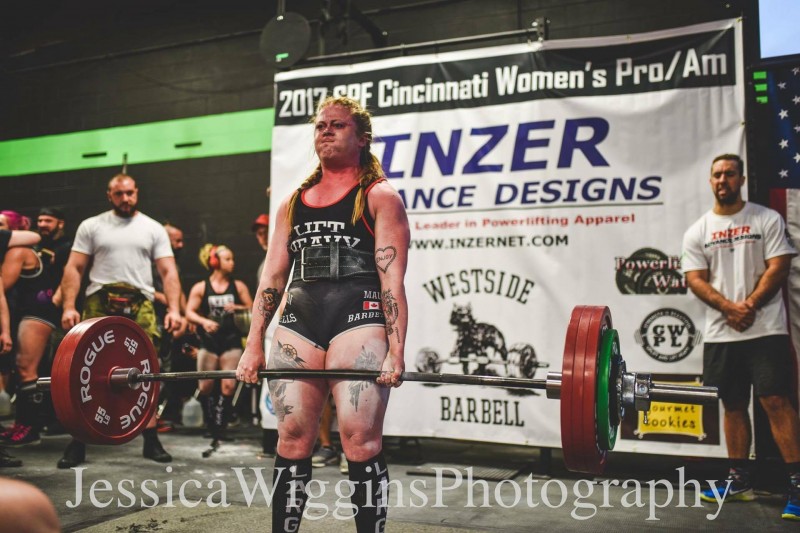 Maureen Barbetta
Almost two weeks ago, I travelled down to Cincinnati, Ohio to compete on the pro day of the Women's Pro/Am, hosted by the absolutely wonderful Laura Phelps Sweatt. The meet filled up in under five minutes and the roster was stacked with women I've watched and looked up to since I got into this sport four years ago. I had a qualifying pro total from WPC Worlds, and while I knew my numbers wouldn't be strong enough to podium, I was thrilled to have the opportunity to compete with so many of the world's top female powerlifters. After a successful peak, I had a great day. I went nine-for-nine and achieved my main goal of totaling over 1,000, with 1,025. I finished with a 355-pound squat in sleeves, 220-pound bench, and 450-pound deadlift in the 165-pound open class. This was easily my best performance to date, and I was very excited to have reached that 1,000-pound total milestone. Because of how competitive the environment was, it was a very different experience for me. I didn't have all the familiar faces that I'm used to at a local Canadian meet, and I didn't have my coach or my full team. I am typically a fairly aggressive lifter. However, I didn't have an ounce of aggression in me until my final deadlift, because everyone around me was just so much stronger, larger, and better. In order to perform well, I just focused and did what I needed to do to reach my goals for the day. This meet was a very important learning experience in ego, focus, and competing. It is  one that I know will make me a better lifter in the long run.
I had a great day, but the meet, and why I chose to do it, definitely went beyond just the raw numbers. Laura and Shane Sweatt and their team put on an exciting, well-run, and well-judged competition. The meet combined everything I love about Powerlifting and want in a meet; it was both well organized and had a supportive, aggressive, and competitive environment. There were multiple all-time world records broken and I got to watch some of my favorite female powerlifters compete with and against each other. There were 600-pound raw deadlifts, 500-pound shirted benches, and multiple 500-pound raw with wraps squats. It was very surreal to watch, and it gave me some insight into what I had coming my way for my future in the sport.
Women's powerlifting is growing massively right now and it's getting a lot of positive attention. A week before the Pro/Am, we saw the top three Wilks coefficients at the US Open in California, all over 600, held by women. In comparison to when I first started competing in powerlifting, the amount of women at any given competition is equal to that of the male competitors. It's a great thing to see. Thankfully, I think we really have started to look beyond the "women shouldn't get too bulky" diatribe. Although I'm sure it still exists in some circles, I think strong women and strong bodies are becoming normalized, and more and more women are joining the sport. I did see some comments online questioning the need for women-specific meets and the all-too-boring "joke" of "we need men-only meets!" However, I think the atmosphere of the meet and the speeches at the awards ceremony alone were enough to quell these comments. It is not about excluding anyone — it is about creating a competition where women who have been previously told that they need to take up less space in the world can have all the space that they want. The Women's Pro/Am was a celebration of women's powerlifting and how far the number of women competing and the level of strength have progressed since the sport began. It was my favorite meet thus far and I will definitely be back in the future.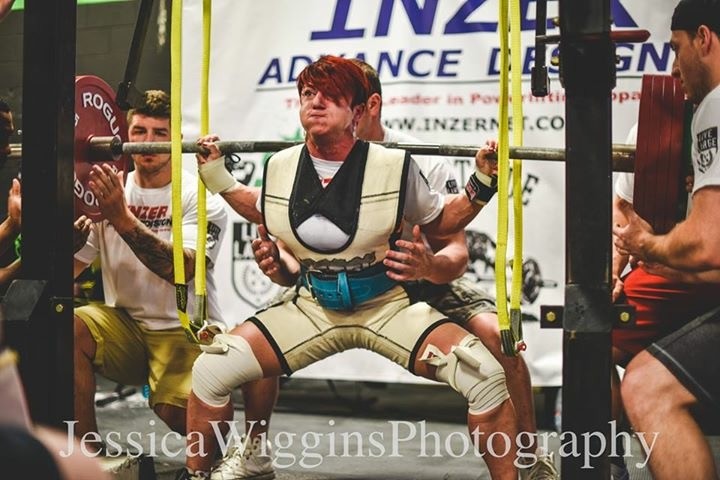 Tracey Patrick
On April 23, 2017 I had the opportunity to lift with the some of the strongest women in the country at the Women's Pro/Am in Cincinnati. This was my third consecutive year competing, and as always, this meet did not disappoint. Raw and geared lifters from all over the country shared the platform, and while we are always there for the competition, there isn't another meet I have ever been to or competed in with the same energy as this one, where women are cheering for one another, helping each other on and off the platform, and patting each other on the back. I have been competing for over five years in powerlifting, with eight years of bodybuilding experience, and the camaraderie of this meet is like nothing else. It is also a huge reason I come back year after year.
As a woman, and a strength athlete, I aspire to inspire women and show them that being strong and capable is beautiful. Powerlifting is just a small platform for women to showcase their physical strength but the carryover—the empowerment and the control one feels in the gym or on meet day—can impact every aspect of their life. I know firsthand how much of a difference having confidence can be. I want to help other women (and girls) see that too.
We had big plans and some specific numbers we were looking to achieve for this meet ("we" meaning me and my coach, Clay Brandenburg).
My goals were to squat 600, bench 400 and deadlift 500. My training cycle was strong and consistent and I felt confident I could achieve my goals. However, you never know how meet day is going to go. Since I don't believe in offering excuses, I will just say that things went a little different than I had planned.
I ended the day with a 600 squat (40-pound meet PR), 385 bench (10-pound PR) and a 475 deadlift (25-pound PR) at 146 pounds. While I didn't finish the day how I planned, I still ended with a 75-pound meet PR and a ten-times bodyweight total of 1460. I placed third overall against two strong women who I respect and admire immensely, Rheta West (who took second) and Heidi Howar (who claimed first place).
For now, it's back to training and time to get stronger! I will be back and I will achieve my goals. There are no other options.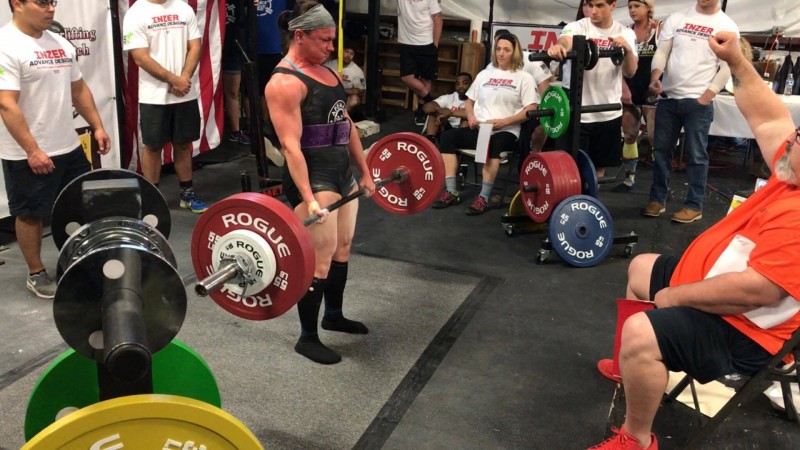 Janel Vegter
Where should I start? The Women's Pro/Am was simply awe-inspiring. I've been powerlifting for over four years, and I can honestly say this meet has really shown the direction to which women in strength sports is progressing, and fast! This applies not only to the amount of weight moved, the records broken, and the ferocity of the ladies who competed, but also the community as a whole and the support it gave to the women of all levels and experience. I drove to that meet alone but I knew upon arriving that I wasn't going to be alone. There was mutual respect, though still competitive because of our nature, for the other women who stood among us on that same platform. Amateur or professional, there was no standard of looks and beauty; we all came with a purpose in ourselves to achieve particular goals that not only gave ourselves and others a glimpse of human potential but it took the idea that "strong is beautiful" to a whole other caliber.
---
MORE: Top 20 Things Men Should Know About Female Powerlifters
---
The Women's Pro/Am is the epitome of what an Iron Sisterhood should be. On a superficial level, an all-women meet shines a light on all body types, strengths, and backgrounds, but it is umbrellaed under all of us sharing one thing we all instill inside of us: grit.
I don't know about you or those who watched the meet but the women who lined up on that roster felt like an unstoppable army. I was just honored to be a part of it and I will continue to support this meet and the growth of women who pursue strength sports.
It's really impressive to watch the top male lifters squat over 1000 pounds and bench and deadlift over 800 pounds, but I find it even more amazing to watch this new breed of female lifters lifting incredible amounts of weight in relation to their bodyweight.
To watch a 148-pound female squat over three times her bodyweight, bench triple her body weight, and deadlift well over three times her bodyweight is awe-inspiring! Pound-for-pound these women are fierce competitors and putting up amazing numbers. The females are stepping up and propelling the sport of powerlifting forward at an exponential rate, and are responsible for a monumental uptick in growth of the sport. I think it's fantastic for the sport of powerlifting and there's no end in site. Move over gents, there are some amazing lifters dominating the platform, and a lot of these girls are lifting more than most men! Mucho respect, ladies. Well done and bravo!
Photos courtesy of Jessica Wiggins Photography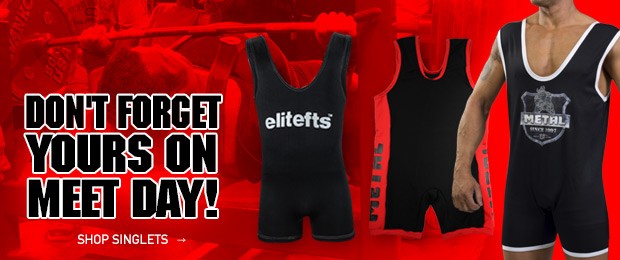 Loading Comments...