Bodybuilding, Nutrition, Powerlifting, Video
Arnold Classic Roundtables: Universal Nutrition, Part 1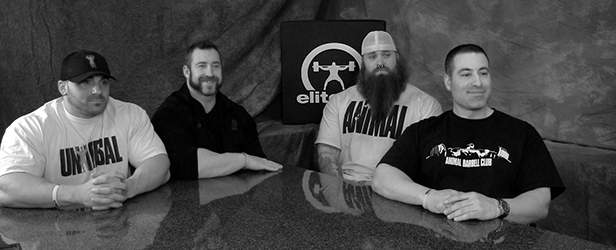 To continue our Arnold Classic roundtable interviews, Steve Colescott sat down with Universal Nutrition athletes to discuss their perspectives on the industry, as well as their training and competition goals. Since both the Universal and Animal brands are under the Universal Nutrition label, you may recognize a familiar face...
Featured:
Josh Halladay
Erik "House" Frankhouser, IFBB Pro
Marshall Johnson, pro powerlifter/team elitefts™/Animal athlete
Eric Schwartz, Brand Manager
Loading Comments...