Roasted Muscle Sprouts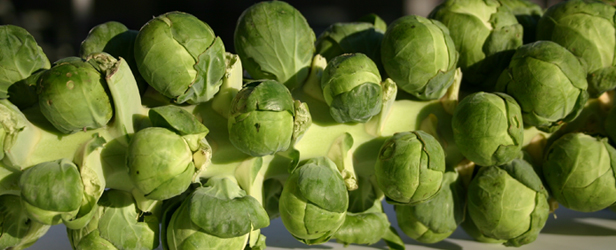 My kids love what we call Muscle Sprouts. This is not the steamed brussels sprout you get at Grandma's house. These sprouts are crisp, salty, and not one bit stinky.
You will need:
1 pound fresh brussels sprouts
1 tablespoon oil (olive oil, coconut oil, OR bacon fat for extra goodness)
1/4 teaspoon Salt—I prefer them extra salty and will add more after baking if they're not salty enough
Directions:
Preheat oven to 400 degrees.
Rinse brussels sprouts.
Trim the stem about 1/8 inch to get rid of the end.
Cut each sprout in half.
Toss with the oil.
Spread out on a baking sheet and salt.
Bake for 15 minutes.
Flip the sprouts over.
Bake another 15 minutes.
The sprouts should be brown and look burnt.
Once they look like the picture below, they are done!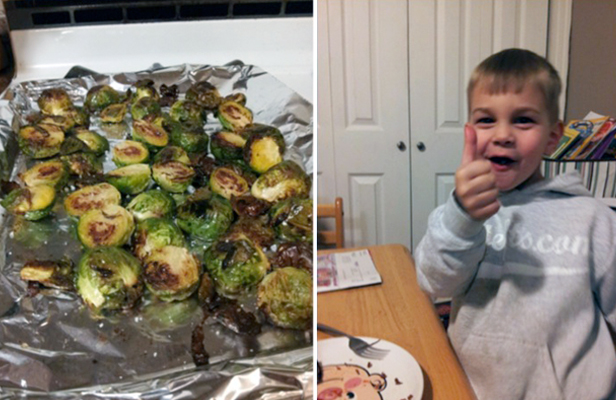 Loading Comments...