My Journey to the Grappler's Quest: Part 1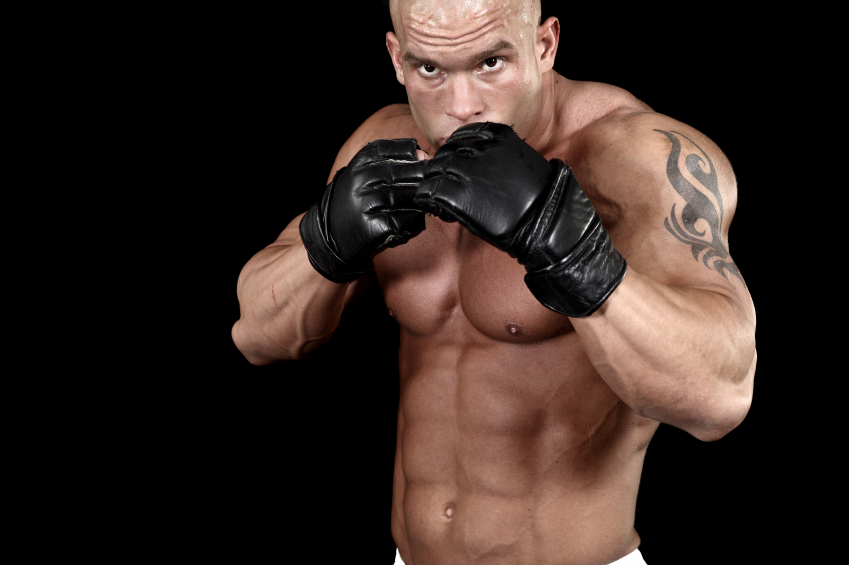 Thud! Snap! Pop, pop! These were the first sounds I heard before I felt the searing pain of two dislocated ribs.
It was August 27, 2008. I was merely six weeks away from competing in the U.S. National Cup, the final and largest Brazilian Jiu-Jitsu tournament in Colorado for the year. As I was rolling with one of our heavyweights (I'm a welterweight), the twisting of my torso and the weight of his knee on my sternum was just too much for my bottom ribs to handle. So, they decided to venture off into other parts of my body where they really didn't belong. The pain was so bad that I could barely move. I ultimately was diagnosed with two dislocated ribs, partially torn intercostals, and a severely strained lower back muscle quadratus lumborum (QL).
Like all athletes, I've had my fair share of injuries, and I always seem to come home from training with various bumps and bruises. However, I've always been able to train through whatever pain I had. This injury was a different experience. Training was absolutely out of the question. I couldn't even sleep in my own bed because lying in the supine position was extremely painful. I had to sleep in a chair for a week!
As a strength coach, I rely on my body to demonstrate lifting techniques for clients, help them rack and load weights, and watch form from different angles. I tried my best to endure the pain during each client's training session, but I had to rely on my other trainers to demonstrate technique, spot, and watch form.
For six weeks, I couldn't train. Anyone who knows me will tell you that I rarely go a day without lifting or Jiu-Jitsu. In fact, ever since I started training in 2001, I can't recall not training for longer than a week, and I can probably count the number of times that I've taken a week off on one hand.
Even though I couldn't train, I knew that the more time I spent at my house, the more time I would sit on my couch feeling sorry for myself. To keep myself in the training mood, I designed my rehabilitation lifting routine and posted it up at my desk so that I could see it every day. Each night after work, I took my usual 30-minute drive to the Jiu-Jitsu gym where I train, and I observed and cheered on my teammates as they prepared for various MMA fights and the U.S. Open.
As I saw my teammates improve and watched my clients get bigger and stronger, I thought I could see my body atrophy as the injury took its course. Of course, a person doesn't lose muscle mass that fast, but my perception was that my size and strength was falling away. My desire to get back to training grew stronger and stronger, but the pain in my core was still excruciating when I performed just about any movement. I tried just about every recovery method I had ever heard about to try to increase my rate of recovery.
Finally, after six long weeks of being sedentary, I was pain free. Fortunately, I had retained mobility in my core and was cleared to start training again. I was ecstatic because I was finally able to enter a gym as a participant instead of an observer, and I was rehabbing ahead of schedule. Even though I was back to training, I still felt like something was missing from my life.
The day that I was injured I withdrew from the U.S. Open so they could schedule the fights appropriately. With so many of my teammates competing, I wanted to be a part of the tournament so I volunteered to assist with check-ins and registration. As I watched my team win various belts and medals, I now could understand why I still felt empty inside—I wanted nothing more than to compete.
Later that week, I asked my Jiu-Jitsu instructor when the next large tournament was being held. On October 18, 2008, Professor Zingano informed me that the next Colorado event would be the Fight2Win tournament held in the middle of February. Four months before I could compete?! My desire was so strong that I didn't care where I fought just as long as it was before Christmas (so I would be able to aptly prepare.) The next day at training, Professor Zingano brought me aside and told me that he had found a tournament—the Grappler's Quest Las Vegas.
For those of you not involved in the mixed martial arts or grappling community, the Las Vegas Grappler's Quest is one of the largest, most competitive tournaments in the country. Fighters such as B.J. Penn, Matt Hughes, Kenny Florian, Matt Serra, and Joe Stevenson have won Grappler's Quests in the past, and the tournament brings in wrestlers, Brazilian Jiu-Jitsu practitioners, Judo players, and MMA fighters from around the country to compete. How could I refuse such a recommendation? Without any hesitation, I went home, purchased my airline tickets, and registered for the tournament. I was heading to Vegas to bring home to Team Zingano a Grappler's Quest championship! With my rehab progressing as fast as it was, I knew that it was time to increase my training intensity, and I set a goal to be in the best shape of my life on December 6, 2008 (the day of the tournament).
With only seven weeks to train, I needed to make certain that I not only was optimizing my training but allowing for enough recovery time to keep my workouts as intense as possible.
Here's how I broke down my training split:
Monday: During the lunch hour, I performed maximum effort leg training, alternating between box squats and trap bar deadlifts for my main lifts. I finished with a unilateral lunge variation (such as a Bulgarian split squat or reverse lunge) and a posterior chain movement (either a glute hamstring raise or a weighted lower back/glute/hamstring extension). In the evenings at Jiu-Jitsu, I performed 60–90 minutes of drills and then rolling (sparring) and conditioning for 30–60 minutes.
Tuesday: My mid-day lift included a heavy pressing movement and a weighted chin-up variation followed by arms and shoulder stabilizers. My evening training consisted of drills for 45 minutes and then rolling and conditioning for about an hour.
Wednesday: Wednesday was my recovery day. I foam rolled, stretched, and performed mobility drills during lunch. After work, I visited a chiropractor, received ART treatments, sat in the hot tub at the local recreation center, and tried to have some semblance of a social life by dating the select few women who actually could tolerate this crazy lifestyle!
Thursday: Thursday's mid-day lift was full body. I started with a high repetition unilateral quad exercise such as walking lunges or step-ups, alternating with a high repetition posterior chain exercise such as straight leg deadlifts or cable pull-thrus. Upper body training consisted of a high repetition pushing exercise (usually chain or blast strap push-up variations) and a high repetition horizontal row (cable or T-Bar rows). Evening Jiu-Jitsu was usually similar to Tuesday night.
Friday: This day was my recovery day.
Saturday: Jiu-Jitsu all day! I usually arrived at the gym around 10:30 am for an hour of techniques and drills. I left around 1:30 pm after two hours of hard rolling and conditioning.
At each Jiu-Jitsu session, I made it a point to roll with someone at a higher level than me. This extra challenge boosted my technique and confidence level heading to the Grappler's Quest, as I now knew that no one I fought in Las Vegas would be a tougher opponent than anyone I trained with on my team.
I was so excited for the tournament that I had to force myself to take days off from training. For the first time in as long as I could remember, I was able to remain injury free during my training camp. I was stronger than I had been prior to my injury, my conditioning was the best that it had ever been, my Jiu-Jitsu skills were crisp, and my confidence was at an all-time high. There was no way anyone was going to beat me in Las Vegas.
Stay tuned for part two!
Elite Fitness Systems strives to be a recognized leader in the strength training industry by providing the highest quality strength training products and services while providing the highest level of customer service in the industry. For the best training equipment, information, and accessories, visit us at www.EliteFTS.com.
Loading Comments...