This lift's for You, Mom...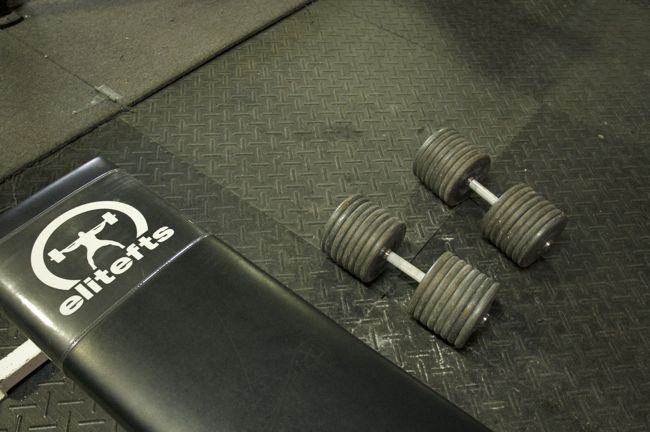 "Overhead Press...because she carried us on her shoulders for 18 years." - Javier Ibarra
"Deadlift - for always picking my shit up." - Laura Shum
"No lift, but all the accessory work necessary to make all of my meals for me all the way through college." - Daniel J Sanidad
"Squat, because I was a huge pain in her ass growing up!" - Chris Hartman
"Squat. When life keeps you down, you can still come up." - Larry Brown
"Heavy zercher squats, because I have an idea what giving birth is like." - Melvin Newman
"Deadlift, because she has given me the strength to pick right back up when things get tough." - Ben Drexl
"High rep back squats, because no matter how bad these suckers get, I know they're nothing compared to what I've put her through." - Leon Robotham
"Box squat, for me crushing her while sitting on her when she would sing me to sleep, beyond the point I was way too old and too heavy." - Cody Axon
"Squat - because throughout my childhood, she was the one who carried the weight on her back - of keeping family together." - Kristopher Freedain
"Deadlift, because she's dead and when I found out she was sick and dying, I used the gym and deadlifts as my release valve for all of my emotions." - Abraham Hernandez
"Squats, because their her favorite exercise, since she can squat more than most men. And I'm thinking Fat Gripz for Mother's Day, she has been having grip issues." - Levi Huguley
"Deads, because she has always helped me through a sticking point - no matter what it is." - Ryan Mac
"Deadlift, because the first part of my life she picked up my lazy ass and taught me that I have to fight for everything I get and that nothing can break me unless I let it!" - Foster Collins
"The preacher curl." - Richard Douglas
"The twenty-rep trap bar deadlift set that I'm doing tomorrow to replicate the difficulty of labor." - Pete Price
"Reverse hypers... females have a lot of lower back issues so I would chose reverse hypers light weight high reps." - Jeff Johnston
"The deadlift, because it used to be called the life lift and she gave me Life..." - Anthony Campo
"Squats." - Julius Hollis
"The tire flip. She came to visit, and I got a pic of her pretending to attempt the flip. She loves that picture." - Christopher Loop
"One-arm dumbbell rows, because it's my strongest lift." - Dylan Ford
"Reverse hypers for sure and pull ups." - Aldis Ulrych
"The squat, it's the only one I'm good at." - Chris Hartschuh
"Prowler....perfect cougar companion." - Matthew Sykes
"Barbell complex - because she puts me through hell, but I gain so much more from it." - Chris Tung
"Flexibility work. Because you don't always notice what she does for you, but she saves your ass and helps you more than you realize." - Mike Gipson
"My deadlift." - Jake Internski
"Dumbbell lunges because my legs get just as sore as when she would take me shopping with her." - Ryan Hargraves

"Kettlebell LongCycle, since you have to demonstrate dedication, patience and endurance. Qualities she taught me." - Harald Hofer

"Bench press because its a love/hate relationship." - Chris Hannel

"Squat. It's the foundation!" - Adam Smith
"Deadlift, because it's the best I have." - Jesse Noell
"Deadlift for sure." - Gareth Cranmer
"Kick backs. Because they're really dumb and my mom would laugh and call it dumb too... she's awesome like that." - Ryan Messmer
"My neck harness because I like having a bigger neck than my brother, who also loves my mom." - P.J. Vallier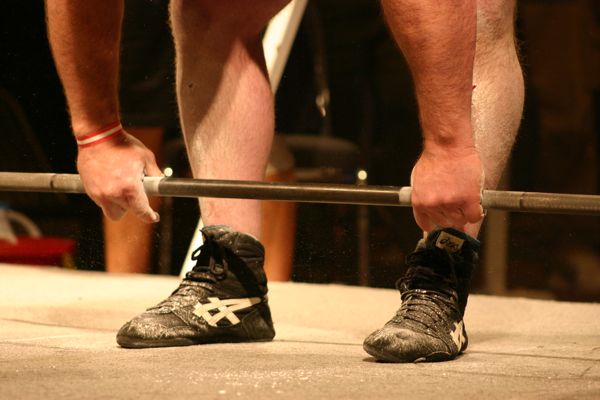 Loading Comments...