United States Strongman Hope for the Holidays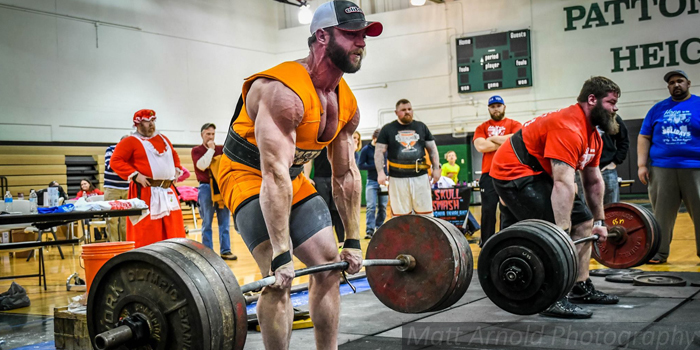 This past weekend I competed in the United States Strongman "Hope for the Holidays" strongman competition. This contest is a fundraiser for less fortunate children and has been going on for years. I competed in "Hope" back in 2009 and I think I've competed in five of the last seven contest. I really like what this contest is about, so I try to do it every year that I can.
The structure of the competition was a little bit different this year than most strongman competitions. You could pick which events you wanted out of max log clean & press, max axle clean & press, max deadlift and max 18-inch deadlift. There were also some rep events. I entered the max log clean & press and max deadlift events.
Going into this contest my goal was to hit a PR on the log and hit a PR on the deadlift while qualifying for the XPC Deadlift Salute at the Arnold Classic. This was a yearlong series where the top USS deadlifter in the 220-pound class would qualify. The number to beat going in was 730. So I knew I needed at least 735 to qualify.
The contest is held in St. Louis, MO, which is only a 3-hour drive. So contest morning my wife, son and I got up around 6 am and headed to St. Louis at 7 am. Once we got to the contest site I got weighed in and checked in. I weighed in at 206 fully dressed. Since I was in the 220-pound class weight wasn't an issue.
Max Log Clean & Press
Soon after it was time to start warming up for max log clean & press. I got warmed up and worked myself up to 310 for a single. I set my opener at 325 and was ready to go. Not long after, the log was loaded and I was up. I wasn't as explosive on my clean as I'd like to have been but still got the log set pretty good and hit the press without much effort. I set my next attempt at 345. My best is 341, so it would've been a small PR. Soon I was up and the clean felt pretty good. When I went to hit the press my elbows dropped very slightly. This caused the log to get out in front of me. I tried to continue to press it out, but my wrist also rolled forward and from a technical standpoint I wasn't in a very good position to save the lift. So I missed my second attempt and was out. I still took 1st place on the log clean & press in the 220 class with my opener of 325.
Max Deadlift
Next up was the max deadlift. I was pretty confident going into this competition that I was good for 735 on deadlift, the number to beat going in. I got warmed up and worked up to 630. It moved fast and felt solid. I decided to open at 700. Not much later and it was my time to pull. I walked up to the bar, got in position and pulled 700 for a pretty easy opener. It moved faster than it had when I worked up to my opener in training. It also didn't feel "heavy" in my hands. It felt good. Another 220 competitor, Shawn Schumaker, opened at 700 for a good lift as well. I went 735 on my second attempt. It moved pretty well, but I could tell it slowed down and lockout wasn't easy. Shawn hit 740 on his second attempt. At this point, I had to decide what to take for my last attempt. I needed 745 to take the lead again, but he had another pull. I could tell the way 735 felt that I didn't have much left "in the tank" so to speak. I jumped to 745 hoping to take the lead and him miss his 3rd attempt. In strongman, straps are allowed, and while my grip felt strong on 735 I wasn't going to miss this due to my grip slipping. I strapped in and got the weight up to my knees where it stuck. I really don't recall exactly what happened, but I just remember pulling until I couldn't pull anymore and next thing I know I had missed the lift. Shawn also hit his 3rd attempt of 750 for the win in the 220 class.
While I didn't accomplish everything I wanted to, I did hit a 60-pound deadlift competition PR. I also pulled the weight I went there to pull, 735. I also have to remember what the day was ultimately about and that was helping others in need. From the money and toys raised we were able to help out seven different families. Now it's time to get back to training. I think I may see a powerlifting meet in my near future.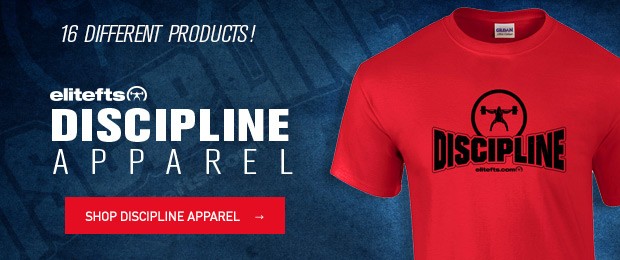 Loading Comments...