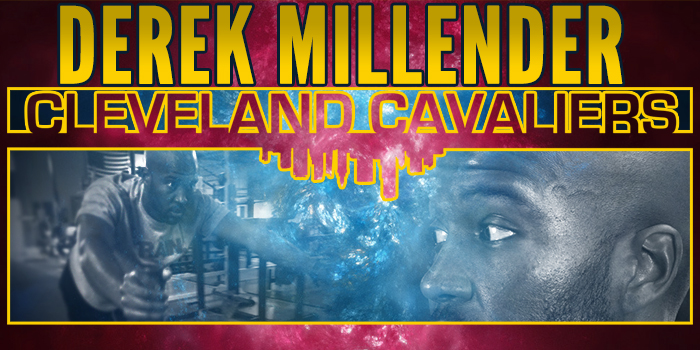 The Cleveland Cavaliers have had some ups and downs over the last decade. From all-time-greatest draft picks to heartbreaking departures to heroic returns, the Cavs have been through it all. The one thing they have yet to accomplish is an NBA Championship — but it looks like one is coming soon.
As anyone affiliated with sports knows, the quest for a title encompasses every member of the organization, from the players on the floor, to the coaches, all the way to the office staff. The Cavaliers clearly understand this concept, and are constructing the future of their organization accordingly.
Among the members of the Cavaliers' staff vying for a championship is Head Strength and Conditioning Coach Derek Millender. Millender joined the Cavs in 2010 as Assistant Strength and Conditioning Coach and has worked his way up since.
Earlier this week, Millender traveled to Columbus to meet with elitefts' own JL Holdsworth. After training at The Spot Athletics, Millender sat down with elitefts Director of Eduction Mark Watts to talk about Millender's journey in strength and conditioning and the techniques he uses to work with a variety of players in the NBA and the Cleveland Cavaliers.