Sports Performance, Training, Video
WATCH: Clint Darden Coaches How to Shave Seconds Off the Farmer's Walk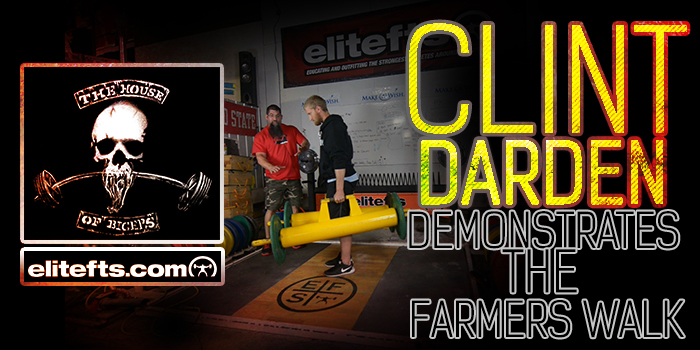 Strongmen are known for brutish display of superhuman strength. The awkward implements and creative events make strongmen not only an extremely entertaining strength sport to watch, but also a very difficult one to compete in.
What is often forgotten about strongman events is the technical details that make the difference between first place and fifth place. A mistaken pick on an implement or a poorly set grip is often the determining factor for which competitor becomes champion on a given day.
In this video, Clint Darden breaks down the farmer's carry and covers the specific things needed for a faster take-off and a better finish time.

Loading Comments...