Motivation, Success/Business, Video
WATCH: Coach Shoop Visits Dave Tate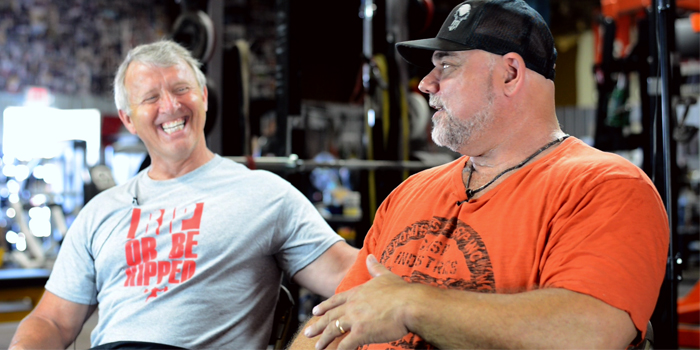 Originally published on June 30th, 2016
In April, Dave came to us with an idea: bring in Bill Shoop.
If you've read Under the Bar you know who Bill Shoop is — he's the high school football coach Dave credits with changing his life forever. In his own words, Dave has described Coach Shoop as a man that would always give his best: "If you were a starter, you got his best. If you were a bench warmer, you got his best. His best was all he had to give, and he gave it to everyone."
Dave remembered Coach Shoop, but he hadn't spoken to him in years — not since that day in the parking lot Dave says changed his life forever. He had never told him what that moment meant for him. It was time to.
When Dave came to us, we loved the idea. We wrote it on the whiteboard. We kept it at the top of our to-do list. We brought it up at every stand-up meeting. And then a week went by. Two weeks. A month. Maybe Dave had forgotten—or maybe he was scared—when we finally reminded him to contact Coach Shoop. By the time Dave finally scheduled a meeting with Coach Shoop, three months had passed.
On the day of Coach Shoop's visit, Dave showed up to the 10 AM meeting at 10:45 – and even when he arrived, he came into our office to talk to us about an unrelated (and unimportant) project before finally seeing Coach Shoop in the gym. He stalled as long as he could.
After 30 years, Dave had an opportunity to speak again with the person who changed his life. If the mentors of your past showed up in your life today, would they live up to the memory you have of them?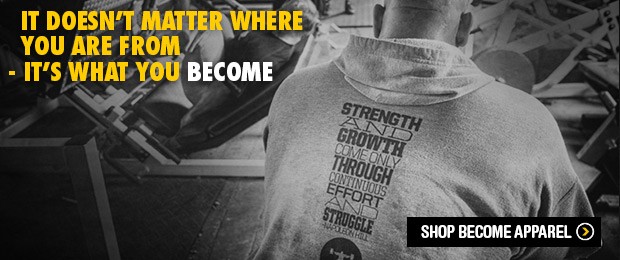 Loading Comments...