WATCH: Coach Shoop's Impact on Dave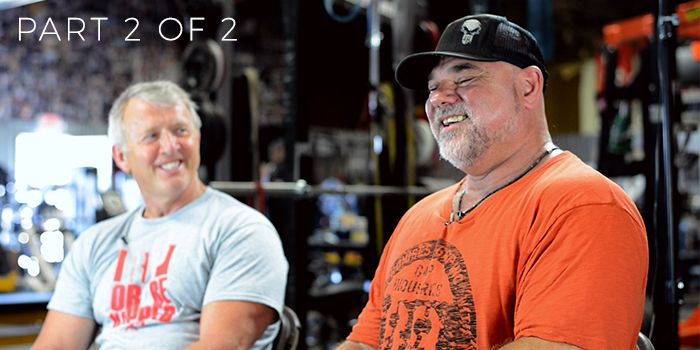 Originally published on June 13th, 2016
If you've read Under the Bar you know who Bill Shoop is — he's the high school football coach Dave credits with changing his life forever. In his own words, Dave has described Coach Shoop as a man that would always give his best: "If you were a starter, you got his best. If you were a bench warmer, you got his best. His best was all he had to give, and he gave it to everyone."
---
WATCH: Coach Shoop Visits Dave Tate
---
When Dave and Coach Shoop met again last month, the resulting conversation was a lesson in coaching and the profound effect it often has on the lives of young athletes. In this second video, Dave and Coach Shoop discuss young Dave, Shoop's reaction when he learned of his section in Under The Bar, and the athlete-coach relationship.
In this video:
(2:13) Shoop's first time reading Under The Bar
(3:38) How far Dave has come
(4:40) Learning from students
(5:06) Never Good Enough and what it means to be strong
(7:48) What Dave expected when he reached out to Coach Shoop
(8:50) Telling people they have affected you
(10:04) How Shoop learned he had impacted Dave
(11:37) Why Shoop reads Under The Bar to his young athletes
(12:47) Football Dave memory
(14:14) The brief coaching relationship and Dave's lack of respect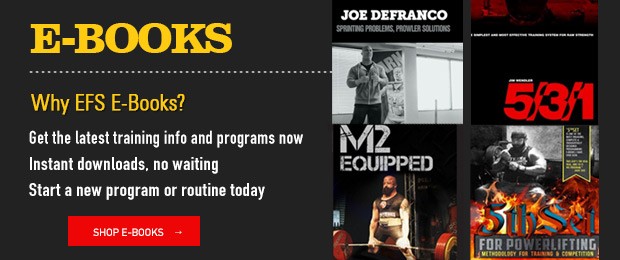 Loading Comments...