WATCH: elitefts Fitness Professional Summit — Megna's University of Richmond and NFL Careers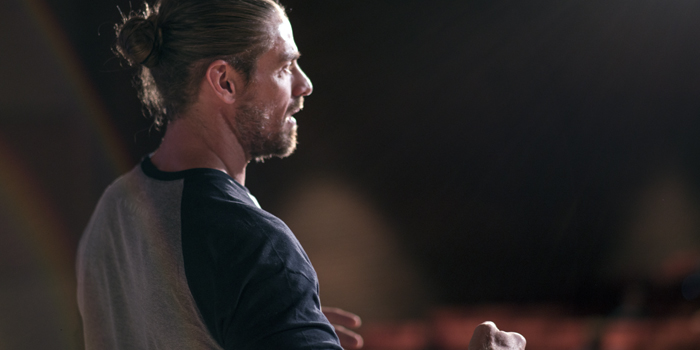 In the first segment of his presentation from the Strong(er) Business: elitefts Fitness Professional Summit, Marc Megna opened up about the early years of his life that formed his understanding of hard work and success. Now in part two Megna continues to tell his story, covering high school and collegiate football, his career in the NFL, and becoming a trainer.
Megna begins by sharing the reason he believed he was going to be a great football player: he had been told his whole life he was going to play in the NFL. When he was a baby, his mother was told by a doctor that Megna would go on to play for the Patriots, and from that day forward she drilled that into his head. From then on out, Megna would do anything to make that dream come true. One high school football game, Megna's trademark all-out effort earned him attention from a person that became very important for his future. Watching Megna play that day was Jim Reid, Head Football Coach from the University of Richmond — and after the game he offered Megna a full tuition scholarship on the spot.
---
WATCH: elitefts Fitness Professional Summit — Marc Megna's Path to the NFL
---
When Megna arrived at University of Richmond he was immediately told that he wasn't going to play his traditional linebacker position but was instead going to play nose guard. This change didn't go well and Megna quickly struggled; in school and on the field, Megna was failing. One day Megna called his mother telling her he needed to drop out and come home, and her response wasn't quite what he expected. Rather than anger or disappointment, she told him he could home at exactly that moment if that's what he wanted, but if he did, he'd regret it for the rest of his life. After a long conversation in which his mother told him that the only thing he needed to change was his belief in himself, everything turned around.
As he continues his presentation, Megna shares the impact that defensive line coach Joe Cullen had on his play. With Cullen's help Megna went from an athlete who barely got a scholarship to a good player on the team. By senior year, Megna had NFL scouts showing up to his games to see him play and he spent all his time training to improve his chances of making it in the league. When draft day rolled around, Megna got a call from Bill Parcells, who told him he was about to draft him with the New York Jets' next pick. Though Megna spent only a short period of time with the Jets during the pre-season and beginning of the season, one day after he was cut the New England Patriots picked him up.
Megna then explains how his career in the NFL transferred to training people, taking an internship, and working around the clock — all with almost no pay. His thought process through this, he explains, was to give people the results they wanted first and have them pay for his services only once they were excited about what he could provide them. Then one day Megna got a call from a baseball player who wanted him to train him every day. It wasn't until the end of the phone call that Megna learned that this baseball player was Alex Rodriguez of the New York Yankees. This is when things started to change rapidly.
By the minute:
(1:25) One play that gave the opportunity of a lifetime
(3:41) Arriving at the University of Richmond, becoming a nose guard, and failure
(6:32) Joe Cullen's impact on Megna
(8:43) NFL scouts, learning to train himself, and the NFL draft
(11:23) Making it to New York and being cut
(14:20) Leaving the NFL and becoming a trainer
(17:00) A phone call from Alex Rodriguez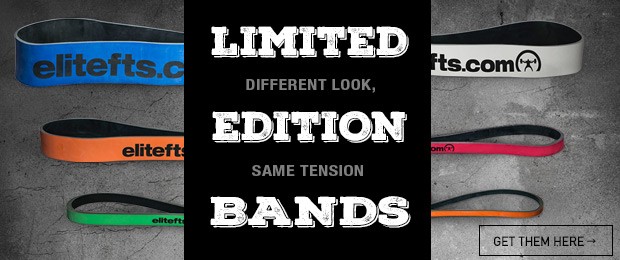 Loading Comments...