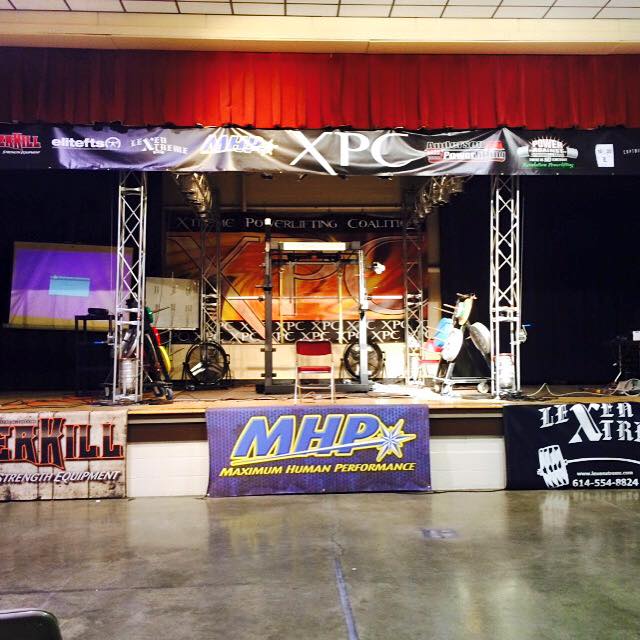 This was first posted on our NEWS page. If you are not following this page you are missing out on what is going on with elitefts and the industry. Take 10 minutes and check out the news posts from the past few days and we think this will become a page you will bookmark and read on a regular basis.
 ---
In the videos below, newest team members Christine Brass, Sheri Whetham, and Brandon Smitley describe their XPC Finals meet prep expectations, what they accomplished, and how they plan on tweaking things for bigger and better performances to come.
Listen to their overall experience and watch footage from the platform.
Christine Brass
"3/3 on squats. Smoked 305, 335, and 360 for a 30-pound meet PR! 3/3 on bench. 145, 160, 170 for a 10-pound meet PR! Only 2/3 on my deadlift, mostly due to technical issues. The bar got ahead of me on 305 and 335, and I rushed my setup. That made me miss 360, just wasn't happenig today.Still got a 5-pound deadlift PR, and a 45-pound total PR. Great day!" -- Christine Brass
Sheri Whetham
"Never thought I'd be any where near this. I've only been powerlifting for a year. For me to come here at 53 years old and compete amongst all these strong women, I had an amazing day."-- Sheri Whetham

"Very proud of my wife Sheri for crushing her previous best at The Arnold s in Ohio. Sheri went 9/9 with a 350-pound squat, 200-pound bench and 420-pound deadlift for an amazing 970 lb total! AMAZING!" --Ken Whetham, Sheri's Husband
Brandon Smitley
"Today I managed to obtain the All-Time World Record Raw Squat w/ Knee Wraps at 132 pounds, squatting 565 pounds. I could not have done this without my amazing support group of friends, family, and teammates."-- Brandon Smitley
Tomorrow elitefts follows Chris Janek and Marshall Johnson at the XPC Finals. Event begins at 2:30 PM est.