elitefts™ Pro Strong Resistance Band
elitefts™ Pro Strong Resistance Bands
You would think our STRONGEST band was only for advanced lifters. Wrong!
Band Advantages:
Portable
Affordable investment
Joint-friendly
Core stability
Increased strength and flexibility
Perfect for assisting pull-ups, dips, chin-ups
Sold individually (1)
Typically ships in 1 business day
On Sale
$18.30
Regular Price
$30.50
elitefts™ Pro Strong Resistance Bands
The next progression after the elitefts™ Pro Average Resistance Band is the elitefts™ Pro Strong Resistance Band.
The elitefts™ Pro Strong Resistance Band is an extremely versatile and portable tool that increases the intensity of many exercises yet is commonly used for max effort squats and speed bench. 
This band is also great for good mornings, suspended inversions, and can provide just enough assistance to get that extra repetition where your bodyweight would fail. Especially if you're a big boy or gal trying to execute dips, pull-ups, chin-ups, and push-ups, this is the band for you. Time under tension provides growth and advancement, and we are all about that!
View the attached calibration sheet for length: band tension ratio.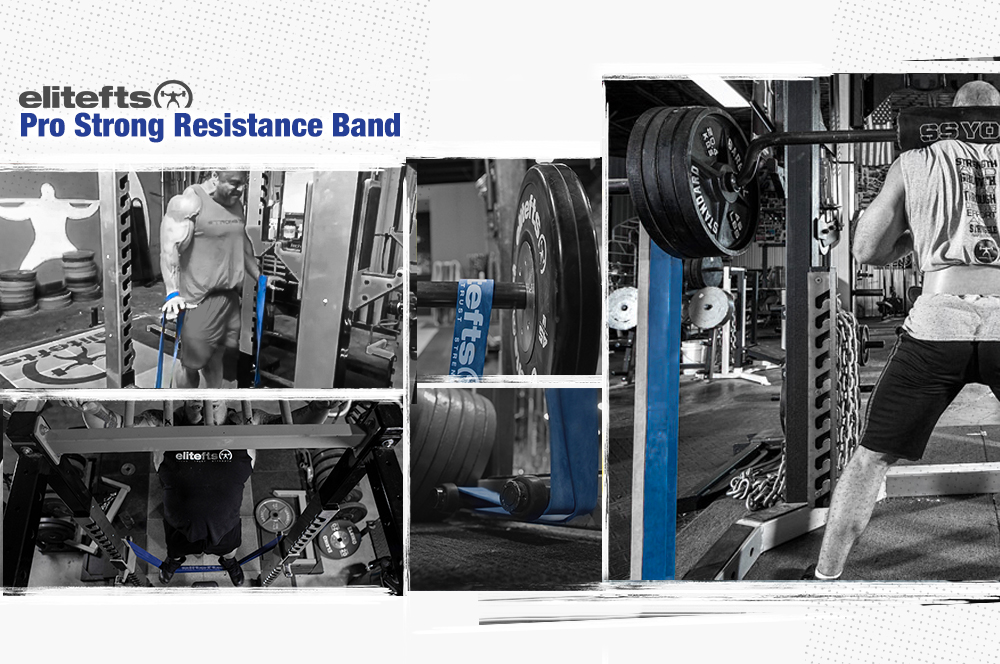 Band Specifications
Sold and priced individually
Material: Natural Latex Rubber
Length: 41 in (1m)
Width: 2.5 in (6.35 cm)
Thickness: 4.5 mm
Seamless loop
Color: Blue
122.9 to 275.1 pounds of tension (see calibration chart above for exact specifications)
How-To Video: