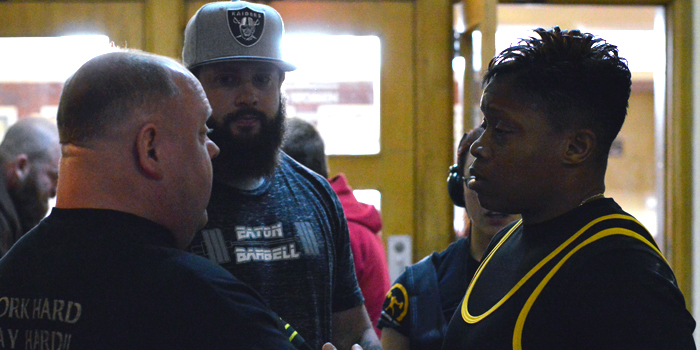 Source: Powerlifting Watch
At the 2015 XPC Finals, we saw Jeanine Whittaker take a 530-pound world record by squatting 550. In the same day, she benched 280 pounds and again hit another world-record by deadlifting 505! 
Jeanine most recently competed at the SPF Woman's Pro/Am, squatting 540, benching 275, and surpassing her 505 deadlift by 15 pounds.
Nine pounds away from Jill Mill's 1344 raw total (at 181), Jeanine is well on her way to hold the all-time rankings. Good luck Jeanine!