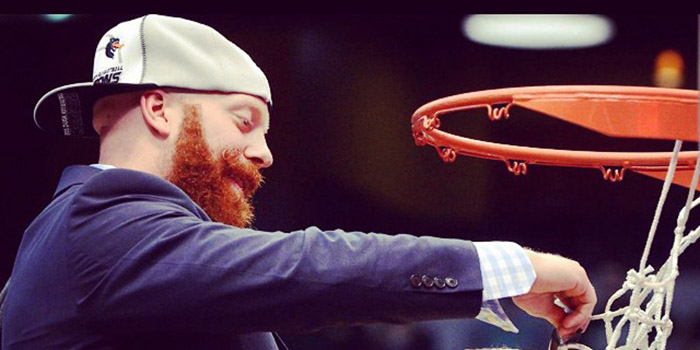 In the beginning of March Madness, UAB upset 3-seeded Iowa State on the first day of the tournament. It was a tight game and an incredible finish, but what really made the highlight reel was the strength and conditioning coach from UAB. You've probably seen the video:
The extremely-excited bearded man in the right of the video is coach Cory Schlesinger, Director of Strength and Conditioning for Men's Basketball at UAB.
Schlesinger, who will be appearing on the elitefts Sports Performance Podcast next week, recently shared how his NCAA tournament team is training. It isn't heavy squats or impressive vertical jump testing as you might expect. In fact, you're more likely to see something similar to it on the playground.
This is a part of our "playground series". You would be surprised that high-level hoopers have a hard time "playing" like a kid. Also, a great way to get a huge laugh when my bigs come in.
Upping the ante, Schlesinger followed with a video of one of his 6-foot 10-inch athletes.
Given these posts, the team's unprecedented success in the 2014 post-season appears to have come from something other than plyometric drills and sets and reps in the weight room.
Header image and videos via Cory Schlesinger, www.facebook.com/live4strength