Fast and Jacked: Podcast No. 30 with Mark Watts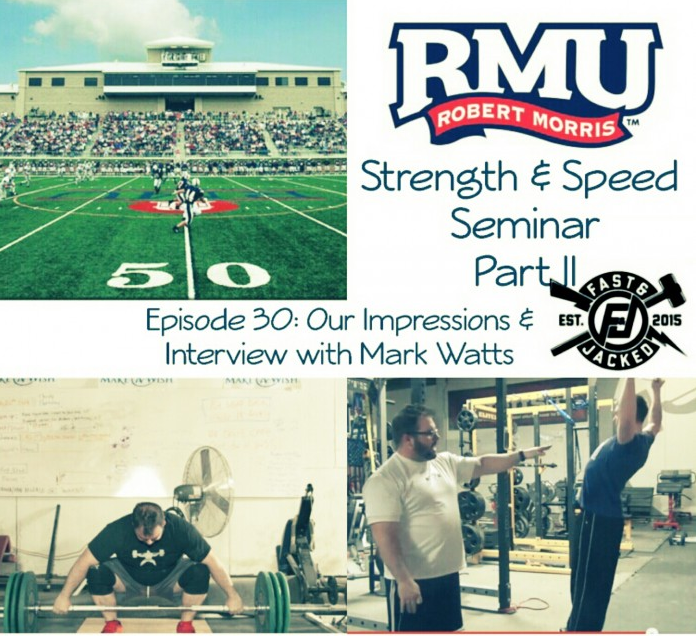 Fast and Jacked hosts recently attended the second annual Speed and Strength Seminar held at Robert Morris University. In this episode, they sit down with elitefts Coach Mark Watts, one coach of many that presented at this years event. As you're used to Mark asking the questions to accomplished coaches around the world,  Fast and Jacked interview Mark Watts.
---
MORE: RMU Strength and Speed Conference Recap
---
Topics include:
Quick recap on Speed and Strength Seminar presentations
Mark's Background
Strength Coach Humility and Adaptability
Planning as a priority
4 Stages of Coach Development
PODCAST #29 – RMU SEMINAR – ZACH REED & FRANK VELASQUEZ
Loading Comments...