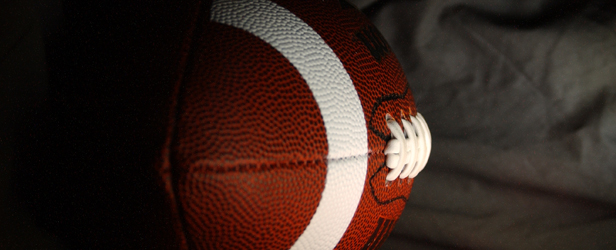 by Jimmy Goldsmith via Linkedin
A fundamental flaw in the NFL Draft Process which requires inbound rookies to go through the NFL Draft Combine is the question of, who should be paying for this specialized training ? The Athlete? His agent ? his parents? or maybe it should be the NFL, since they reap all the benefits.
Under the current system the top rated Draft Eligible athletes are invited to the NFL Combine, typically the third week in February. The purpose of the combine is to see the athletes perform various speed, agility, strength, position drills and mental tests to help measure and evaluate their talent for the upcoming Draft. All the NFL teams have scouts, position coaches, head coaches and general managers on hand to watch the best of the best athletes go through the drills.
These drills are important measurement tools for the NFL, however, are not part of the Athletes regular routine and not something they may have ever competed at in their collegiate careers. Very few football players know how to run a proper 40 yet their futures are being determined by it. The Combine see's how fast you are in a 40 yard dash, which is not on the field football speed and make no mistake the NFL is looking for speed.
The NFL Combine demands highly specialized preparation and training . Most rookies have no resources too pay for this training. The Cost can range anywhere on the low end to 8- 10K to up to 25 to 30k , when you throw in housing, meals, supplements, massages, and private coaching. The expectation and burden of funding generally falls to the Agency of Representation. This notion is quite frankly not only absurd it is contradictory to the rules governing athletes and agents. Essentially the NFL is asking the Agent whom all they want doing is negotiating contracts for Players too bear the cost of the specialized training out of their pockets with no guaranty of the return of funds or even a level of success.
The cost of the training should be paid for by the NFL – they have hand – picked the athletes they want to see at the combine and they have set the agenda for what they want to see for their teams. If the NFL wants to collect all The Combine sponsorship money, which has become another cash cow for them and sign these Athletes to contracts, then they should pay for the training. There is no question that shifting the burden out to agents complicates the athlete agent relationship and places unmanageable expectations on the wrong shoulders, leaving athletes to blame agents when things go wrong.
Read the original article here.
Source: https://www.linkedin.com/pulse/nfl-needs-step-up-fund-combine-training-inbound-jimmy-goldsmith