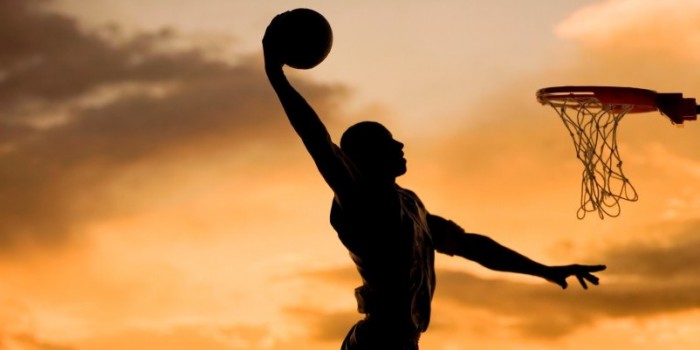 If you are addressing academic success then you will need to see data that proves redshirts have a significantly higher GPA than their playing counterparts.
My thoughts from the article is are we addressing academic integrity instead? This is using an NCAA rule to help police an institution's situation. Different agenda than ensuring success. Do you want this rule to help stop cheating?
If freshman are ineligible, are they still permitted to participate in team activities like practice, weight training, etc? if so, how does this solve the issue.
There is definitely a difference in opinion from schools with great recruiting classes in the Big 10 (Ohio State) and others.
How big of a hit will the Big 10 take if only the Big 10 have this rule. Think of all the players in the Big Ten who have started as Freshman? Can these schools still consistently recruit 5 start players if they won't be able to come in and play?
Conference crafts idea rooted in academic enhancement, seeks support of member institutions
The Big Ten is hoping for support from its member institutions to begin a "national discussion" about ruling freshmen ineligible for football and men's basketball, according to a document obtained by The Diamondback.
"What I like about the concept of the proposal is it puts right up front the basic issue: Are we basically a quasi-professional activity or primarily an educational activity?" university President Wallace Loh said. "And if you support it, you are basically saying very clearly the No. 1 priority is the education of the students."
The University Athletic Council met this afternoon to discuss a proposal the Big Ten is titling "A Year of Readiness," which equates to a mandatory redshirt season to examine "the health of the educational experience."
"I want to listen to the council," said Nick Hadley, athletic council chairman and physics professor. "As a faculty member, it's hard for me not to support something that would increase academic performance."
The document, which shows football and men's basketball as the only sports with graduation rates less than 75 percent across the NCAA, states that a push for freshman ineligibility would benefit athletes academically.
Men's basketball and football players lag behind other sports in terms of academics, according to data provided in the document. Among the 34 sports listed in the Graduation Success Rate data, football and men's basketball ranked last in the 2004 to 2007 cohort, according to the document. Among the 38 sports listed in the Academic Progress Rate data from 2009 to 2013, those two sports also ranked last.
The proposal examines "the imbalance observed in those two sports" and cites that football and men's basketball student-athletes account for less than 19 percent of Division I participants, yet they account for more than 80 percent of academic infraction cases.
It also suggests applying current academic eligibility standards for freshman student-athletes to sophomores if the "Year of Readiness" is approved.
An NCAA rule prohibited true freshman from competing in all sports up until 1972, and the decision to make first-year students eligible was financially rooted, according to the document.
The proposal addresses the additional funds necessary to keep athletes on scholarship for the one year of ineligibility and four years of play. It also acknowledges the need to balance scholarship increases for women's sports.
The document estimates the cost of the additional scholarships at about $94.5 million per year if the "Year of Readiness" program were implemented nationwide, which is less than 10 percent of football and men's basketball postseason revenue distribution across all Division I programs.
"If they do well because they spend more time, get more academic advising … their freshman year, they're going to graduate," Loh said. "And I think it's worth spending an extra year of financial support to ensure that they graduate."
According to Forbes, the Big Ten brought in an estimated $318 million in 2014, the most revenue of all conferences nationwide, taking into account income from television deals as well as payouts from football bowl games and the NCAA basketball tournament.
Still, many athletic departments, including this university's, have experienced economic troubles in recent years. This university's athletic department reported $3.5 million in operating losses in 2014 and cut seven varsity sports teams in 2012 in an attempt to balance its budget and begin to climb out of debt.
On Wednesday, Terrapins men's basketball coach Mark Turgeon said he's concerned about his players' academic performance as time-consuming postseason tournaments draw closer.
"This time of year, you're really worried about [academics] as a coach, making sure your kids don't get too far behind," Turgeon said.
Terrapins football coach Randy Edsall, meanwhile, voiced more direct support for such a proposal in August when responding to a question about Damian Prince, a highly touted offensive lineman who redshirted this past season.
"All the freshmen should be redshirted," Edsall said. "If we're in a true collegiate model that we talk about or people like to talk about, it's hard. It is hard for these kids. School is going to start next week. Now they've got the added weight of taking 15 [credits] and getting acclimated in terms of time management, taking these classes and reaching the expectations that we have for them in the classroom."
Early next week there will be a Big Ten meeting with representatives from each member institution where this topic will be one of many discussed, Hadley said.
"This is really the starting point of a discussion," Hadley said. "And the concern is how can we have the graduation rates or academic performance of all our student athletes, but in particular the ones that seem to be lagging behind, which would be football and men's basketball. How can we have those improvements and what's the best way to do that, but at the same time be fair and not deny people opportunities."
Read the original article here:
Senior staff writer Daniel Popper contributed to this report.
Source: http://www.diamondbackonline.com