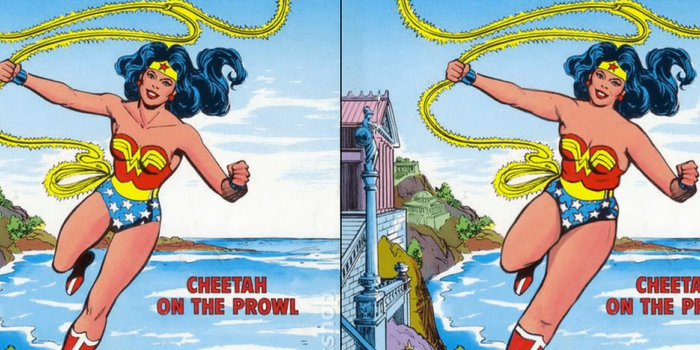 If you had to take a guess, what percentage of woman naturally posses the body of Beyonce Knowles, Penelope Cruz, and Gwyneth Paltrow (and any other woman in every on-line top-100 beautiful celebrities list)?
According to Amplify, a project of Advocates for Youth, 91% of women are unhappy with their bodies. And to answer the question above, only five percent of woman naturally possess the body type often portrayed by Americans in the media.
If misguidance ensues, the majority of unhappy women slash calories and jump on the treadmill to chase the body they envision... the body that'll bring ever-lasting happiness.
Is changing the waistline of Super Woman an educated response to restoring body image issues for women? Do we eliminate hair and make-up artists to stylize the celebrities? Are we pacifying a larger issue at hand?
This conversation sparks from a recent article, Comic Book Women with Realistic Bodies are the Heroines We Need,  in the Huffington Post for Women. Read the full article here. 
Header image credit: www.huffingtonpost.com. This is a parody. All trademark rights and copyrights relating to Wonder Woman belong to its respective owner(s), which is not associated or affiliated with Bulimia.com and did not license rights or authorize or sponsor this article.
Visualizing Superheroes with Average American Body Shapes