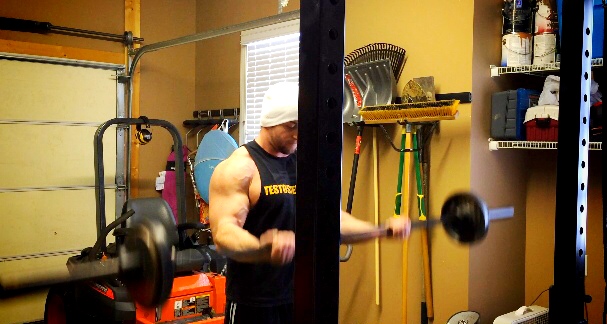 I am currently in an "off-season" phase focused on putting on some serious bodyweight while still getting stronger. I'm also raising an awesome infant boy, while still working, training and living life. My next competition will be the USS National Championship in late June where I'll be competing in the 220# class.
I've been in the process of putting together a home gym. While it's not complete yet, I got to break it in on Monday. We got hit with 10 inches of snow Sunday night into Monday morning. This may not be a big snow some places, but here in Kentucky it shuts things down. So what better time to break it in.
Instead of hitting strict log I switched to strict overhead press since I don't have a log at home. I also couldn't hit 1-arm DB rows since my  heaviest DBs are 80s. So I substituted Blast Strap Rows instead.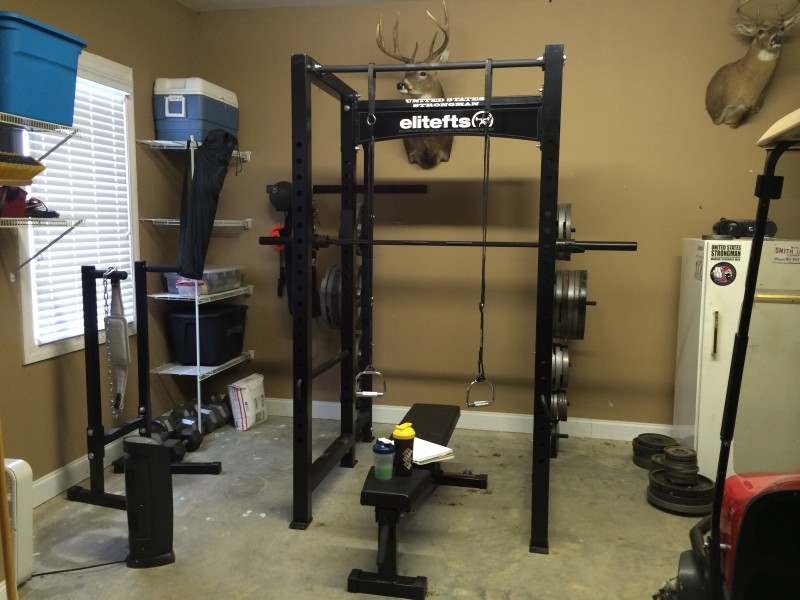 2.16.15
A. Incline Bench
135x5
180x5
205x5
235x12
185x10
185x10
185x10
B. Weighted Chin Ups
5 sets of 5
C1. Strict Overhead Press
165x5
165x5
165x5
165x5
165x5
C2. Blast Strap Rows
5 sets of 10
D. Dumbbell Overhead Press
70x10
70x6
70x6
E. Barbell Curls
4 sets of 12