2019 APF Raw Power Challenge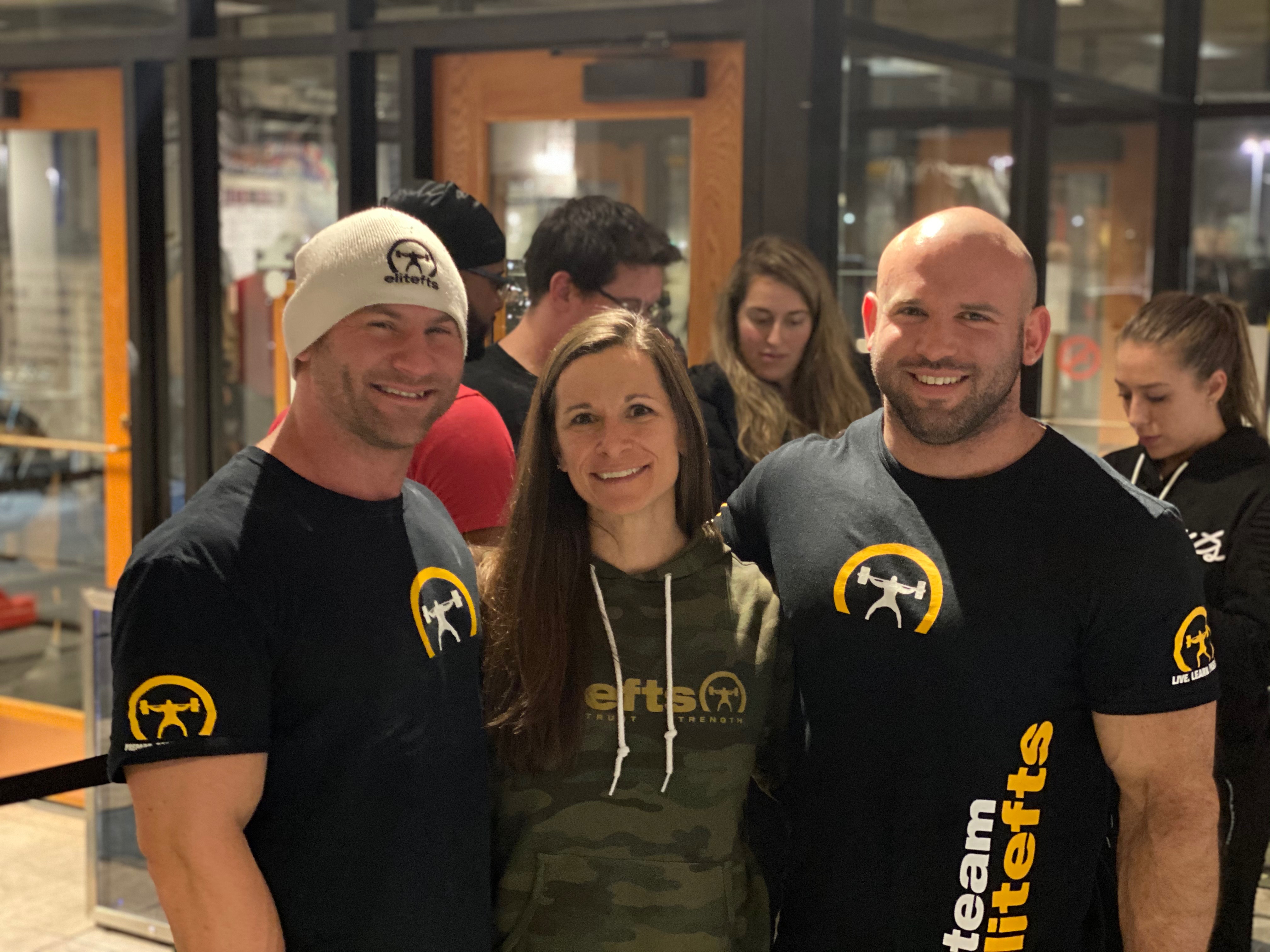 APF RAW POWER CHALLENGE
Another long training cycle and powerlifting meet has come to a close. I completed this last Saturday and my wife competed this past Sunday so I have had time to sit and reflect on some things. so, before breaking down the meet here are my top three takeaways for me:
1- I still do not have good mental preparedness during meets.
2- I do not do well with direct competition which makes #1 worse
3- #1 affects all my technique to the point where it does not allow me to give myself proper feedback.
The coach in me:
bottom line, I see what is being done improperly then need to improve on it. These are the things that I saw that were done improperly and now I need to improve on them. The main goal going into this meeting was to hit the same total I did at the beginning of the year weighing 198 hitting a 1725 total. I fell short of that goal hitting 6/9 totaling 1719 at 181 this past weekend. Training suggested that 1725 was well within reach (and it was) but that #1 take away listed above came along and I allowed it to derail me.
The "non-coach" perspective:
I was only 6 pounds off the original goal of this meet. I am grateful that I finished the meet injury free and I was able to SQUEAK by and win "best lifter" by 5 coefficient points cause I pulled my head out of my a$$ and came back to get my 662 deadlift, so there is a positive!
Warm-ups:
I was in flight B which is way earlier of a lifting flight than I'm used to being in. That being said, I had to start warming up first thing in the morning. From the second I started moving I felt really good. I had no back aggravation, my hips were moving well, and my nerves were relatively chill. During my warm-ups for squat everything was going extremely well and then I got to my last warm-up where I started to notice I was unable to get proper feedback from my body. What do I mean by this, I literally was unable to feel tension or pressure to help me focus on how I was moving. Why is this important, the pressure and tension give me proprioception of my body so I know what needs to be adjusted, if anything, moving under heavier weight.
Squats:
my opening attempt was 622  and it moved just as it should have for an opener. Again, still not getting good feedback from my body but the weight did not feel heavy overall. The second attempt rolled around and I felt dialed in enough where I did not even need ammonia which is a large positive for me. Un-racking the weight felt really good, but again, I was not getting proper feedback and the only thing I can remember is I stayed in position and the weight moved at a decent speed for a second attempt at 672. Third attempt squat I needed to get really amped as the individual before me took longer than expected and I was wrapped longer than I would've liked to be. The wrap job was beyond perfect and I got one more rotation per leg than I was expecting with the help of my lovely wife. un-racking The weight (694) felt great but the second I started my descent I felt nothing, which to me is not a good thing. I only remember two things from the squat:
1- I shot out of the hole really fast and 2- I lost my upper back faster than I knew how to correct it. I feel this is a PR for missing a squat this high up. Looking back at the video, I was almost to lockout, it still doesn't make sense to me how I lost my back in this position.  The only reasonable explanation I can give is my back and quads did not work together in sync and the bar started rolling up on me out of the hole and by the time I needed to get my hips under the bar properly it was already too far forward over the center of my foot. I went down really fast and the spotters saved my tail so huge thanks to them.
Bench:
after my first attempt of 363 I was hopeful that I could tie what I did earlier in the year. That mindset changed after my second attempt (385) where my right side started to shake while pressing. There was no point in time, during the lift, that I felt I did not have it but watching my body reacting that way got in my head prior to my third attempt. I knew I was going to have to time the press command and move very quickly if I wanted a chance to lockout 391. As you can see in the video my descent to my chest was way faster than my other attempts which did not allow me the stability I needed, nor the speed, to get past that midway point. I was unable to correct and ended up throwing the weight into the rack cause I could not flare it back any further without losing it.
Deadlifts:
these always seem to be a crap show for me over the last 12 months when it comes to meet day. Warm-ups always feel amazing and part of the problem I feel is I do not train ever with kilo plates. To me, the bar feels drastically different from those narrower plates and how the weight breaks the floor. Both my opener and second attempts were mechanically garbage as my stance was narrower than it normally is and you can see me falling back onto my heels which require me to recruit way more back and overall it was sloppy. I opened with 622 which I was able to muscle up but 662 was not going to allow me to do that as the weight came away from my shins and because the weight and bar moved it allowed the bar to spin in my hands tearing my overhand ring finger.
I knew I was not fully taxed and I could take 662 again for a run. The entire time between my second to the third attempt I was drying my hands with a paper towel and getting the blood off of my finger. The only cues I had in my head were to get a wider stance, push out, and lead with my head until that bar was either locked out or completely ripped my hand open. I got super amped for this attempt as I knew it would keep me competitive for best lifter and the stance change worked wonders. The bar stayed close, broke the floor way better and I worked less overall to make the lift, so much so I had to laugh at myself cause more was there if I would not have gotten into my head on my second attempt.
Overall, I am blessed to have a wife that has been doing this for 2 decades as she calmed me down before I self-destructed getting to deadlifts. The gym I train out of was there in numbers for support, and the meet was run flawlessly for the number of lifters there on one platform. More lessons learned and drastic changes are needed to programming for Julia and me leading into our next meet which we will go over in another post.
#LiveLearnPassOn

Loading Comments...