475x3 High Box Squat - 5/19/2019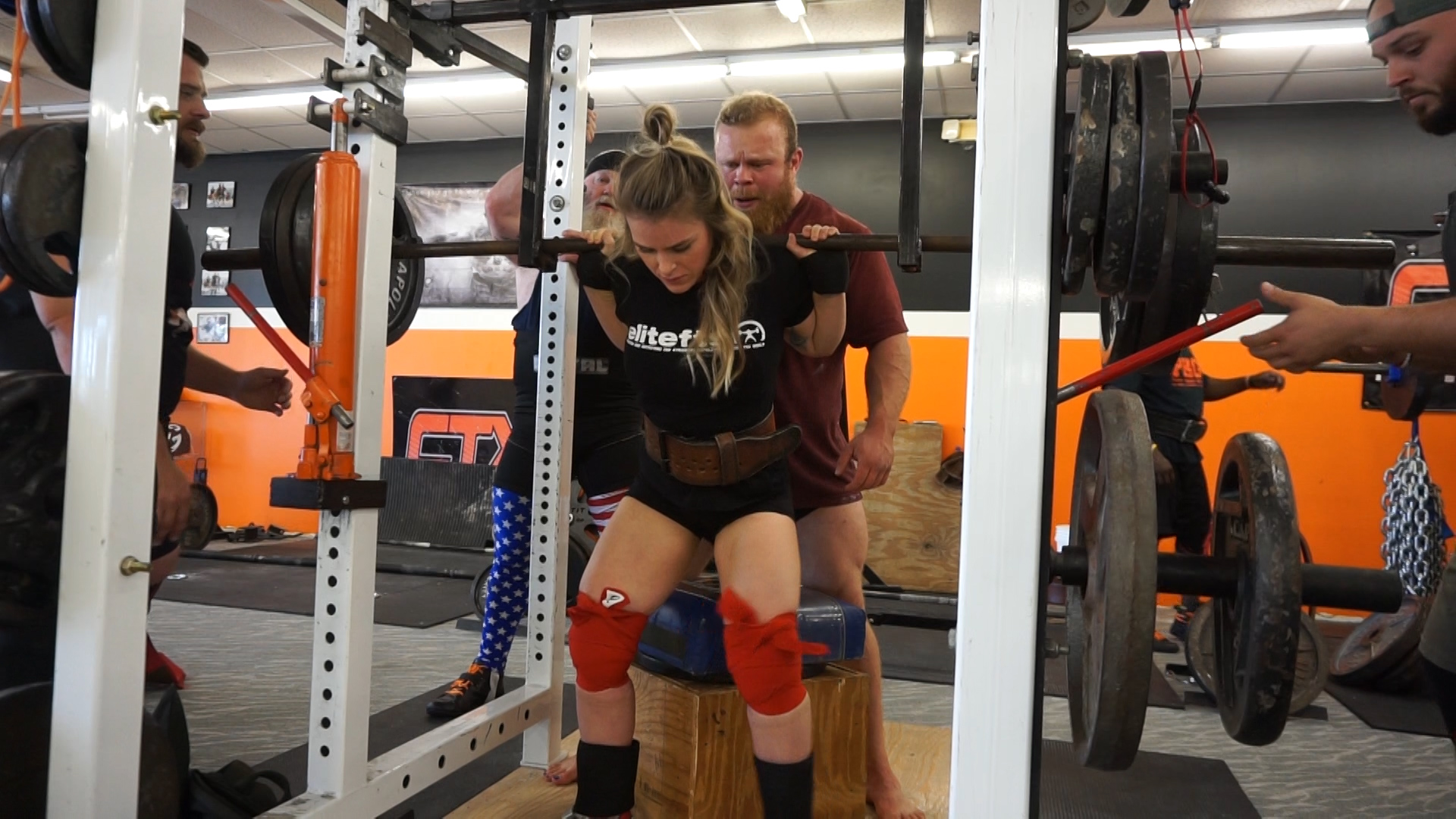 Gearing up for an RPS meet July 27th in Orlando, Fl
I'm 27 years old, painfully Canadian, and compete in the 132lb class (ranked 18th in 2018).
Following the M2 Method with coach Brian Schwab
Last book read - Chasing Excellence by Ben Bergeron
Currently reading -Relentless by Tim Grover
---
I knew I wanted to squat 450 or more today, but given how crazy the weekend was and how shitty I felt, I wasn't sure how it would go. My husband Seth had competed in his first competition in two years yesterday, coming back from an injury he thought had ended his powerlifting career. He had a beyond amazing meet, going 8/9 and securing a 2000lb total. Like after any powerlifting meet, we were pretty emotionally and physically drained after.
Warming up, things were moving much better than I expected. We had sushi after the meet, and I had about five pounds of bloat happening this morning... it definitely worked to my advantage. I'm getting better at handling a tight knee wrap and picking out of a monolift. Those two things are really working to my advantage and adding major lbs to my squat.
Box Squats (above parallel)
barx8
155x5
245x3
295x3
335x3
385x3
425x3
475x3
Lying leg curls
3x10
Leg extensions
3x10
Close stance machine hack squat
3x12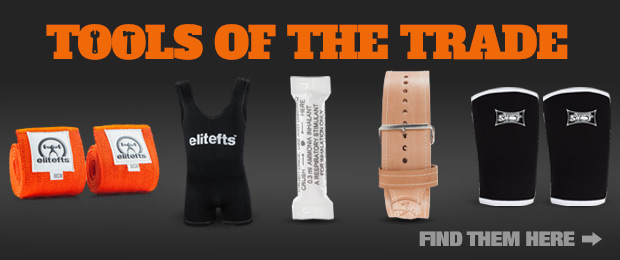 Loading Comments...