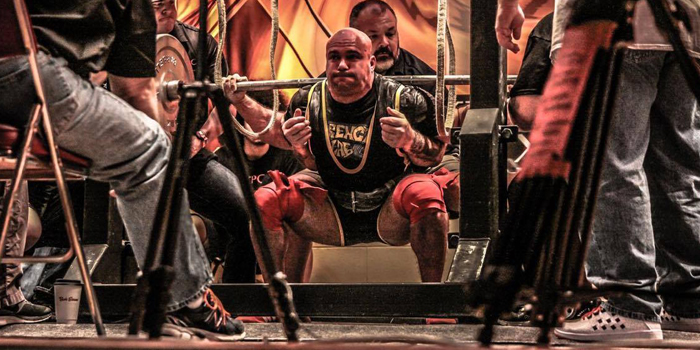 9 weeks out from RPS Meet in September at Rivercity Barbell. I weighed in fully clothed at 225 and hit a surprisingly easy 5 lb squat PR of 655lbs. Then again, in the past year I've only done 2 Deadlift only meets and 0 full power meets, so a squat PR should be a given.
I squatted with Ted Toalston and Steve Diel, who were both in full gear and planning on working up to nearly 900 lbs. So, I was hoping to attempt to keep up close to their warm up weights as long as possible.
Squats: (Raw)
Bar x10 -(60lbs)
1 plate x5
2 plates x5
3 plates x 3
4 plates x3
470x2
510x1 - Maverick Knee Wraps on
560x1 with wraps
600 x1 w wraps
655x1 w wraps
I use the Mavericks to train in and will warm up with them in the meet, but I will compete in either the Krait or the Super Heavy Wraps. So, this gives me some real confidence moving forward.
Deadlifts:
3 elitefts orange bands per side, from a 1.5 inch deficit
225x1
315x1
365x1
415x1x3 sets
465x1